Knives Out: Review
A web of lies around every corner. Bloodlust fueled by greed. "A donut hole inside of a donut hole." Everyone is a suspect, and no one is safe. "Knives Out", which released November 29th at theatres nationwide, brings all of these elements together in its unique spin of the murder mystery genre.
Harlan Thrombey (Christopher Plummer) is a world-renowned author celebrating his 85th birthday. To celebrate, Mr. Thrombey invites his dear family over to his private mansion estate for a birthday party. The next morning, however, the joyous occasion takes a turn for the worse. With a freshly made bloody corpse and a framed suicide, the Thrombey clan descends into chaos. With tensions over the deceased reaching its climax, famous detective Benoit Blonc (Daniel Craig) appears and is on the case. With assistance from local authorities and Harlan's ex caregiver, Marta Cabrera (Ana de Armas) who can't stomach lies, Blonc sets out to prove foul play. "Knives Out"'s setting and plot are immediately reminiscent of a Clue-like scenario, but the movie quickly grows into its own. While the acting and dialogue are on their game, not the same can be said for the overall quality of such a highly anticipated film.
"Knives Out" does an incredible job introducing you to the characters, which is why it hurts even worse when all of that potential goes to waste. It's especially disappointing when these people are played by well-known actors (like Jamie Lee Curtis, Micheal Shannon, Toni Collette, Katherine Langford, etc,). Characters that could have incredible depth are simply surface stock characters, filling roles that are, to put it simply, inconsequential. Over half of the cast became irrelevant after the first forty minutes. Sure, they were there, but their presence was more of a nuisance hindering the plot. Speaking of the plot, "Knives Out" has a significant pacing issue. The so-called murder mystery reveals the killer in the first 30-40 minutes of the movie, which is extremely disappointing to anyone viewing the movie expecting a murder mystery. And despite the 'plot twist' at the end of the movie, you can almost predict it due to the lack of information leading up to it. Because of this, the plot twist feels mandatory and forced. "Knives Out" has an ingenious plot that truly feels unique, but between the shallow and unmemorable cast and the incredible pacing issues, the overall movie ultimately falls short of its full potential.
Leave a Comment
About the Contributor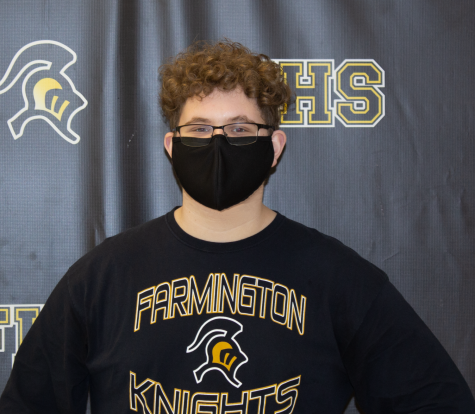 Parker Shinn, Author
Interests: Reading, Writing, Watching Netflix

Quote: "What I hear when I'm being yelled at is people caring loudly at me." - Leslie Knope

Theme...