FHS Movie Favorites
There are many different genres of movies like action, comedy, horror, romance, adventure, fantasy, drama, and so many more. Everyone has a different favorite movie based on what genre they like. Some people have multiple favorite movies, but there's always that one movie that's number one.
Mrs. Cofer says, "I really like The Pursuit of Happiness. I feel like persistence and determination got Will Smith's character to his idea of success. Everyone has their own view of success, but it takes the same drive to achieve it. Hard work pays off."
The Pursuit of Happiness story follows Christopher Gardner, a struggling single father, who was evicted from his apartment, and is trying to provide for himself and his son, Christopher Jr.
Mrs. Graham says, "Well, I have several favorites…..but my all time favorite is Grease! It is a classic and reminds me of my childhood. I watched this movie with my best friend over and over again! Another favorite is Sweet Home Alabama!"
The iconic movie Grease follows Danny and Sandy, a pair that met during summer vacation and left thinking they would never see eachother again. When suddenly, Sandy ends up being the new girl at the same school that Danny attends, but the problem is he's a different person when he's around her and another around his friends.
Sweet Home Alabama is a movie that follows a character named Melanie Smooter, who grew up in a small town in Alabama but left to pursue her dreams of being in the fashion industry. She falls in love and gets engaged to Andrew Hennings, the city's most eligible bachelor, but there's a problem. Back home Melanie is married to Jake Perry, a redneck she married in high school. In order to get married to Andrew, Melanie and Jake have to be divorced. Jake refuses to sign the papers, but Melanie has a plan to change his mind.
Destiny Miniex says, "My favorite movie would probably have to be Mamma Mia or Black Swan. They just portray how much of a girl I am and they make me feel girly and I love it a lot. I really like Black Swan because I really like ballet and I like dance, and she's crazy in that. I really like Mamma Mia because I love ABBA so much, I also love Greece and the imaginary island they created for Mamma Mia."
Mamma Mia is a musical movie that follows the lives of mother, Dona, and daughter, Sophie. Sophie finds her mothers diary she kept before getting pregnant. In this book, it talks about three different men that Donna was with before getting pregnant, Sam Carmichael, Harry Bright, and Bill Anderson. Sophie, confused about who her father is, is about to get married, so she reaches out to all three men, hoping that her father will come to her wedding. When all three of them show up, she must find them from mother and find out who her father is.
Leave a Comment
About the Contributor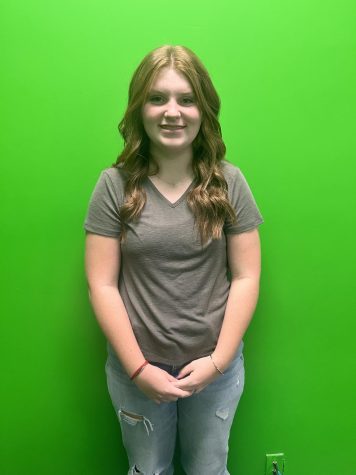 Jillian Masters, Journalism Staff
Hobbies: Hanging out with my friends and going on walks
Spirit Animal: Dog
Theme Song: 505 by Arctic Monkeys
Favorite Quote: "Don't trust anyone...