Local Teenage Musicians form Fame 'N' Fortune
Founded by local teenage musicians, Fame 'N' Fortune is gaining attention in the local community by performing covers from various artists, genres, and time periods at local venues. Members include current Farmington High School freshmen Carson Golden-Koppeis and Brayden Diaz. Golden-Koppeis is the lead vocalist and guitarist, whereas Diaz is the drummer. Also in the band are guitarist Tate Ragsdale, a former student of the Farmington School District, and bassist Kaley Burr, a West County graduate, who now attends Mineral Area College.
While Fame 'N' Fortune is a newly formed band, the members have known each other for a while. Golden-Koppeis and Diaz have known each other for many years, as they have gone to school and played in previous bands together.
"I've known him [Ragsdale] for a while, not very well, but I knew that he liked Elvis," Golden-Koppeis said. As for Burr, she and Ragsdale worked together.
As mentioned previously, Fame 'N' Fortune covers a wide variety of music, therefore the band cites many different influences. Golden-Koppeis and Ragsdale both cite Elvis and Aerosmith. Diaz notes the punk rock band Green Day as his biggest influence, and Burr says that hers is David Bowie.
However, creating a setlist can be difficult with all of these influences. "There's a lot of fighting," Golden-Koppeis said. "It's pure chaos." In the end, everyone votes and gets to have an opinion on what does and does not make it onto the setlist.
While Fame 'N' Fortune may be known for the covers, they've also been writing original music.
"Usually Carson or I come up with something, usually lyrics and then we send it to them [Diaz and Burr] and they add their own flavor to it, and they do a killer job," Ragsdale explained.
The band has been performing these original songs at their live shows and hopes to record and release the songs very soon.
Fame 'N' Fortune will be performing at the Elks Lodge in Farmington, MO on March 31st from 7:00 P.M. to 11:00 P.M., and at the St. Joseph Parish Picnic on June 25th starting at 2:00 P.M.
Leave a Comment
About the Contributor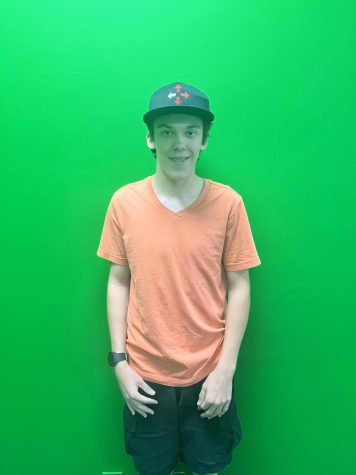 Allen Smith, Journalism Staff
Hobbies: Listening to music, playing guitar, playing video games, and writing
Spirit Animal: Jerry the Mouse
Theme Song: I'm Not by Zero 9:36
Favorite...