Park Hills Underground Aims to Bring Live Music Back to St. Francois County
Nestled in the basement of 104 Rinke Street in Park Hills, MO is the newest addition to live entertainment in St. Francois County. Accessible through a ramp on the back side of the building, Park Hills Underground aims to highlight local talent, as well as bring national touring acts to the area.
"Park Hills Underground is an event center where the music or performers is the focus," Owner Jason Durrett says. "At most local bars, you've got one band playing in the corner for three hours. People are drinking and conversing and no one is really paying attention. We want to have a minimum of three bands per night, playing for one hour each."
Durrett was a businessman for 32 years and after an incident that ended with him in the hospital, he and his wife moved to the Park Hills area. Eventually, Durrett's wife told him to "find a hobby." Inspired by the 2013 film CBGB, Durrett started scouting for locations to open a music venue.
"CBGB tells the real-life story of a guy who opened a music venue in New York," Durrett said. "CBGB stands for Country, Bluegrass, and Blues. He thought country music was going to be the next big thing, and it was…but it was in Nashville, not New York. Over the 33 years that he was in business, 50,000 bands ended up playing on his stage. He gave the first on-stage opportunity to bands such as Talking Heads, Blondie, The Police, and The Ramones. I want to do that. In 20 years I want a band to be able to say that they got their start at Park Hills Underground."
However, CBGB wasn't the only inspiration for opening a venue.
"My son came home from Iraq with PTSD, and he wouldn't talk, he wouldn't really associate," Durrett said. "I stopped at a pawn shop one day and bought him a guitar and through that, he started to become more like himself."
Durrett believes that music is the one universal language and that it has the ability to heal and bring people together.
Durrett explained that he is bringing his knowledge of business to Park Hills Underground, but that he couldn't do this without his team.
"I'm not a musician. I own 8 guitars and don't know how to play any of them, I look at them as art. I've got Matt Jenkerson and Tommy Ray who are both performers. Their knowledge of the music industry gave me what I needed for that side of it. Meanwhile, I take care of the paperwork and the banks and those things, so it's like a marriage of knowledge." Durrett explained.
He also gave special thanks to Mike Kottrell, also known as the "iPhone Doctor" and James Saffel. Kottrell has helped significantly with the technology, electronics, and sound for the venue. Saffel is the booking agent, he contacts the performers and schedules dates for them to perform, as well as negotiates payment, and other things the band may need or want.
What does the operation look like now that Park Hills Underground is up and running?
"We currently hold an open-mic night every Thursday," Durrett said. "We also try to hold a show every Friday and Saturday. We hope to eventually have shows or events seven days a week."
For those open-mic nights, solo artists and bands can sign up at the venue, or by contacting the venue through Facebook Messenger. Set lengths can vary depending on how many artists sign up.
While currently, many of the artists playing at Park Hills Underground are local rock and metal bands, the venue doesn't want to limit things to one genre.
"We don't want to be known as a metal club. Not that there's anything wrong with that, but we also want to do hip-hop nights, piano nights, comedy shows, just a little bit of everything."
Park Hills Underground is not just attracting local acts, however. Hemlock, a metal band from Las Vegas, Nevada will perform at Park Hills Underground on Monday, February 27th. Additionally, the venue has booked Trapt. A rock band, known for their 2002 hit "Headstrong," which reached number one on the US Billboard Mainstream Rock chart, and number four on the Billboard Mainstream Top 40, will be bringing their "20th Anniversary Self-Titled Acoustic Tour" to Park Hills on Tuesday, March 7th. The band will perform their 2003 self-titled album in full but in a stripped-down, acoustic style. Local bands Bigfoot and Facing Infamy will open.
While Durrett is adamant that Park Hills Underground is not a bar, there is a bar which those 21 or older can order alcoholic drinks from. There are also non-alcoholic options available for those that are under 21 or choose not to drink.
So what does the future hold for Park Hills Underground?
"We're in the basement now, but I also own the top floor of the building as well," Durrett said. "That is the future Park Hills Music and Arts Center. Once we get that ready and open, it'll be a place for formal events, banquets, and additional concerts. I also want to do veteran-centered events, the possibilities are endless."
Durrett and his team have a lot of big plans for the future of Park Hills Underground, updates, show announcements, and more can be found on the venue's Facebook page, as well as parkhillsunderground.com.
Below is a comprehensive list of upcoming events at Park Hills Underground. Tickets for all shows with a cover charge can be bought at the door. Additionally, tickets for some shows can be found on an app called Toast.
Every Thursday @ 6 P.M. – Open-Mic Night. Artists vary by week. No Cover Charge.
Friday, February 10th @ 7 P.M. – Jake's Mistakes, At My Worst, The Doubted, and Bigfoot. Tickets: $10.
Saturday, February 11th, @ 6 P.M. – Nowhere but Down and Cloud Machine Tickets: Adult: $3/ Under 21: $5
*Monday, February 27th @ 6 P.M. – Hemlock, At My Worst, and Ashes of Snow. Tickets: $10.
Tuesday, March 7th @ 5 P.M. – Trapt, Bigfoot, and Facing Infamy. Tickets: $15.
*Saturday, March 11th @ 6 P.M. – Raze The Alarm, Bigfoot, Frago, and Holding Ground. Tickets: $5.
Note that dates, times, and performers are subject to changes.
*Tickets for these shows can be purchased on Toast.
Leave a Comment
About the Contributor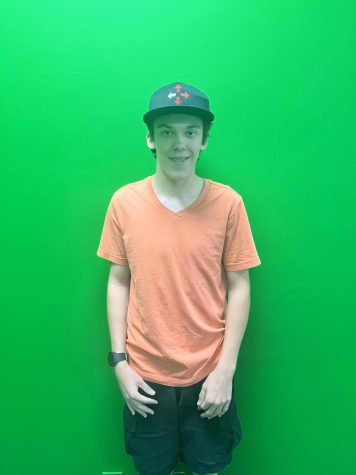 Allen Smith, Journalism Staff
Hobbies: Listening to music, playing guitar, playing video games, and writing
Spirit Animal: Jerry the Mouse
Theme Song: I'm Not by Zero 9:36
Favorite...