This Year's FHS Lib Dub Stands Out
The Lip Dub at FHS is a yearly event that is organized by BKTV. It is a fun break from class for students, and a chance to really get creative and have fun. This year, the event looked much different than in the past, and those differences were voted on by the whole school. Surveys were sent out for students to give as much input as they could, from choosing songs, themes, and preferences for what their seminar wanted to do. Students were encouraged by the amount of input they got, and many seminars got more involved in 2023.
Michael Koppeis, A TV4 student, said this is exactly what BKTV expected when they made these changes.
"This year, we have a school-wide theme. That being, 'Decades.' In years past, we've given every hallway its own theme, which has gone well but we decided to switch it up this year to help 2023 stand out. We have a 50's diner, a 70's disco, and plenty of other creative ideas all relating back to the overarching theme. From what I've seen, Seminars are getting into decorating this year much more than in previous Lip Dubs, showing just how excited everyone is for the change."
Justus Boyer, one of the lead singers of the 90's decade, agreed.
"I thought it went really well. I could feel the energy coming from the crowd, and me and Coop (Ryan Cooper, his co-lead-singer) fed off of that."
The BKTV staff will continue trying to produce this energy for years to come, and hopefully student involvement in the lip dub will continue to trend upwards.
Leave a Comment
About the Contributor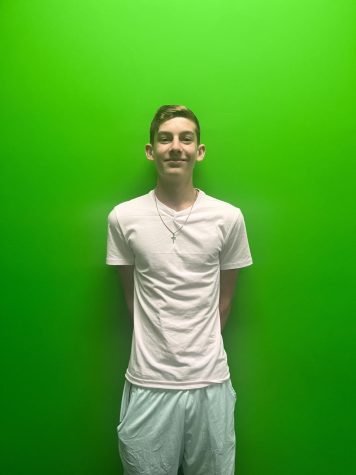 Jace Denison, Journalism & TV Staff
Hobbies: Playing and watching baseball, basketball, and football
Spirit Animal: Peacock
Theme Song: Nail Tech by Jack Harlow
Favorite Quote: "I have...