Top Netflix Binges During Covid-19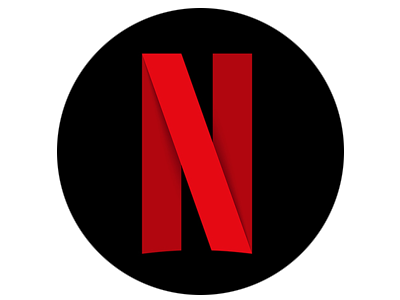 Society is deeply connected to its screen, whether it's a phone, computer, or television screen. Apps like Netflix help occupy us, especially in times like these, and if you're like the rest of the world then you binged your list of Netflix shows in the first week of social distancing. But don't worry. We've got your back. Without further ado, here are ten shows on Netflix you should be binging during quarantine.
Raising Dion
A mother (Nicole) and child (Dion) are left in the wake of a family tragedy. After relocating and starting anew, the two become enveloped in the paranormal as Dion manifests the power of telekinesis and other strange abilities. Fearing for her son's safety and the safety of those around them, Nicole throws herself into helping Dion hone his powers into something he can control. All the while the mystery surrounding Dion's new development only grows stronger. This superhero sci-fi drama can keep any audience engaged with a thrilling adventure. This show is a Netflix original, first aired in 2019, and has one season with a second coming in 2020.
Designated Survivor
This scary 'What-If' scenario show depicts a most horrifying scene: a State of The Union Address becomes the focus of a massive act of terrorism. Almost all of America's high ranking officials are taken out in one fell swoop, leaving the country leaderless. Thankfully, surviving secretary of housing and urban development Tom Kirkman is revealed as the designated survivor, someone who leads the country in the wake of the president and vice president's deaths. Watch as newly positioned Tom Kirkman must build his own team of allies and help the nation in the wake of the biggest tragedy since 9/11. This show is a political drama and can appeal to members of all audiences. The show initially premiered on ABC for two seasons starting in 2016. It was later picked up for a third and final season by Netflix.
The Umbrella Academy
Based off of Gerard Way's comic books, The Umbrella Academy doesn't start quite like any other superhero story. The show begins with 43 women all over the world spontaneously going into labor despite not being pregnant beforehand. Seven of the unexpected newborns are adopted by millionaire scientist Reginald Hargreeves and six of them display powers early on in childhood. Together this dysfunctional family fights crime until misfortune visits them. The group quickly disbands and each of them become estranged. Later into adulthood the group reluctantly reunites for the funeral of their surrogate father Reginald Hargreeves, the man who brought them together. As tensions rise between the personality-brimming siblings, they are hit with a literal blast from the past and a dire warning. Now these former superhero vigilantes must work together to stop the end of the world. The show is a Netflix original, and has one season with another coming in 2020.
Travellers
Fast forward hundreds of years into humanity's future. Resources are barren and things look bleak. The last surviving faction of humanity laments its failures and wishes it could simply rewrite history. Luckily, that's possible. A computer A.I. known simply as 'The Director' is established to send the consciousnesses of well trained soldiers into the bodies of citizens from the 21st Century moments before they die from unnatural causes. The agents are briefed on how to save themselves and continue living out the lives of the people they inhabit. These agents come to be known as Travellers. They keep up the facade of normal lives by day, and work together to save the world from a cataclysmic disaster by night. Their task is a race against the clock, or more specifically a meteorite hurtling towards earth. Upon impact a series of events will occur bringing about the inevitable end of the world. This task becomes even more daunting as the preservation of all human life is necessary for the timeline to continue as normal. This sci-fi thriller drama scored a 100% on Rotten Tomatoes, aired for three seasons starting in 2016 and is a Netflix original.
The Blacklist
Raymond Reddington is a fugitive on the FBI's Most Wanted list which is why it's so strange that public enemy number one decides to turn himself in. Reddington is taken to an FBI black site where he is held until a hearing. In the meantime Herald Cooper, the Assistant Director of the FBI, questions Reddington. Reddington merely asks to speak with one Elizabeth Keen, a newbie to the FBI workplace. His wish is granted, and he reveals his true intentions. Raymond claims to hold a list of criminals so skilled and dangerous that not even the FBI is aware of their existence. In exchange for his life, he wishes to create a secret task force specifically for these perpetrators. The FBI begrudgingly agrees, but Raymond insists on one more condition: that he works exclusively with agent Keen. The strange request draws into question the relationship that Raymond and Elizabeth have, and they, along with the FBI, work to take out the biggest threats to humanity who lurk in the shadows. The show is an NBC production and has been critically acclaimed for its compelling plot and incredible character development. Seven seasons of the hit show currently exist, with an eighth to hit sometime in 2021.
The Good Place
Eleanor Shellstrop is dead. Despite that, her story is only just beginning. Eleanor awakes in a heaven-scape simply known as The Good Place and now resides with a large group of fellow deceased people in a community for the cream of the crop of society. The Good Place is a perfectly engineered paradise for each and every one of its residents and is a stark alternative to The Bad Place, where most of the world ends up when they expire. Residents are also assigned soulmates, those who they are deeply connected with. The only problem is that Eleanor should not be in The Good Place. When first arriving, Eleanor is praised for countless charitable acts she wasn't actually responsible for in her lifetime. Working in tandem with her soulmate Chidi, Eleanor must figure out why she was sent to The Good Place by accident and what the consequences would be if she were revealed to not belong there. Despite being a comedy, the show is full of engaging plot lines alongside characters who will keep you laughing through the very last episode. The show aired on NBC in 2016 and concluded with its fourth season in early 2020.
Parks & Recreation
When people think of the government, they often think of boring and stiff people in suites sitting at desks all day. Parks & Recreation takes those preconceived notions and smashes them to bits. Leslie Knope is a civil servant working in the parks department in Pawnee, Indiana directly under Ron Swanson. Leslie is an optimistic energetic workaholic with the conviction of a founding father. Ron takes a strictly anti-government approach to all he does and only holds a position simply so he can stall the inner workings of the government. While the two comedically butt heads often, the 'opposites attract' philosophy can be generously applied to them. Aided by nurse practitioner Ann Perkins, Leslie initially sets out to restore an empty pit into a prospering and joyous park for the youths of Ann's neighborhood. The parks department also consists of Jerry Gergich, Donna Meagle, April Ludgate, and Tom Haverford. These characters, alongside Ann's boyfriend Andy Dwyer, bring an exceptionally funny take to the usually strict ideas of government. Airing for seven seasons starting in 2009 and ending in 2015, Parks & Rec received #1 television show in 2012. While satirical antics are boundless in this light-hearted NBC show, deep and relatable character interactions quickly capture any audience in a moment's notice.
The Magicians
Quentin Coldwater is a depressed senior in high school. While shunned by his peers for his interest in a peculiar children's book series and magic tricks, Quentin takes solace in his friends James and Julia. All this changes, of course, when one moment Quentin is on a street and the next is standing in front of magical academy Brakebills. Quentin's world is torn asunder as he sheds his mortal life for a new magical one. Julia is also considered to attend Brakebills, but is ultimately denied access. Julia refuses to quit, however, allowing for the show to switch between the different dimensions of magic and how it affects the world. Things don't stop there for Quentin, as his magical destiny suddenly becomes intertwined with a supreme interdimensional terror, known as 'The Beast'. Quentin, along with his new friends at Brakebills, must unravel the mystery surrounding their new mortal enemy along with its connection to an eerie set of kids' books. Magic happens as The Magicians unfolds onto screens and absorbs viewers into the world of Brakebills. This adult drama airing on Syfy is a must-see for older fans of Harry Potter and other wizarding series. Based off of books by Lev Grossman, the show began in 2015 and concluded in 2020 with its fifth season.
Lucifer
Ever heard the saying 'no rest for the wicked'? Well, it doesn't apply to the ruler of the underworld, Lucifer Morningstar. Assisted by his demon-turned bartender Mazeqeen, Lucifer dwells among humans in his bar Lux in Los Angeles during his vacation from hell. Lucifer makes a habit of striking deals with humans, until suddenly a return customer winds up dead at his feet. Lucifer insists on figuring out the killer's identity, directly interfering with the investigation of Chloe Decker, a detective for the Los Angeles Police Department. When the investigation concludes Lucifer finds that he has a fondness for the detective as he is forced to save her life. Intrigued by Chloe, Lucifer becomes a consultant for the police force. Peculiarities don't cease, however, as Lucifer makes an astonishing discovery: he is no longer immortal and can perish. In a redemption story as old as time, (literally) join the devil himself as he helps solve murders. In this masterfully crafted series, the divine is worked seamlessly into the world of Lucifer and is a show that no one should miss. Despite common misconceptions, Lucifer does not condone satanic or immoral actions. Lucifer ran on the CW for three seasons starting in 2016 and was renewed by Netflix for a fourth and fifth season. Season five is rumored for a release in 2021 and discussions for a season six are in the works.
Leave a Comment
About the Contributor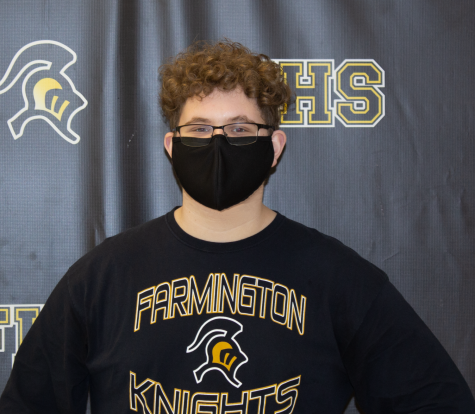 Parker Shinn, Author
Interests: Reading, Writing, Watching Netflix

Quote: "What I hear when I'm being yelled at is people caring loudly at me." - Leslie Knope

Theme...