Hurricane Florence Update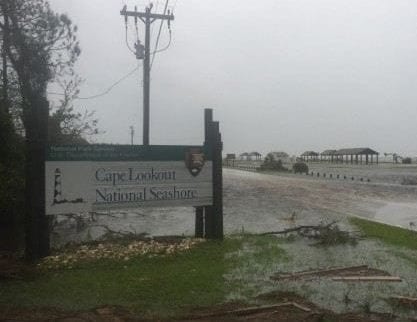 Hurricane Florence Update
By: Tycen Gray
09/23/18
Even before Hurricane Florence made its landfall during the morning of September 14, 2018, individuals across the nation clearly understood the danger that would ensue days before the hurricane made its impact on the continental United States.
Millions of North Carolina, South Carolina, Virginia, Georgia, and even Florida residents were evacuated in wake of what came to be a Category 2 storm hurling itself at the southern east coast. Regardless of these evacuations, the flooding that has torn through the Carolinas has claimed the life of up to 44 individuals, with both the death toll and flood waters continuing to rise.
Hundreds of thousands still remain without power, and it was recently found that these power outages could result in an increased risk of carbon monoxide poisoning. According to Reuters, portable generators, camp stoves, and charcoal grills can collectively release enough carbon monoxide to cause severe injury or death without proper ventilation. While there is a possible fix, it is not financially available to all, as poverty-stricken areas affected by Florence are not able to afford the fix.
In addition to the carbon monoxide threats, more tropical storms are brewing in the Atlantic Ocean, and heading for the United States' direction. Folks on the east coast are preparing for even more flooding with tropical storm Kirk approaching. It seems that the treachery of rain and wind has still yet to cease for the population on the east coast.

Works Cited

"Florence: Death Toll as High as 44 as Flooding Danger Lingers." UPI, UPI, 22 Sept. 2018, www.upi.com/Florence-Death-toll-as-high-as-44-as-flooding-danger-lingers/9491537632803/.
Rapaport, Lisa. "Hurricane Power Outages May Increase Risk of Carbon Monoxide Poisoning." Reuters, Thomson Reuters, 21 Sept. 2018, www.reuters.com/article/us-health-storms-carbon-monoxide/hurricane-power-outages-may-increase-risk-of-carbon-monoxide-poisoning-idUSKCN1M12S7.