National Teacher Shortage
The teacher shortage has recently been an issue, but as of lately the issue has become more prevalent. The teacher shortage is mainly in effect near places with a very high population, or places with a very low population. For example, Mills College School of Education states that, "Recent estimates suggest 75% of California's school districts face a shortage of fully trained teachers." However, with more current issues on the rise, the shortage has the potential to spread to other areas.
The reasons for this issue can vary. Covid-19 has had a big impact on the shortage. According to National University, "With more educators in quarantine and fewer people applying for substitute teaching credentials, an increasing number of school districts are fighting just to stay open." Regardless of Covid, there are still causes to the shortage such as the stress of the job. With recent discourse regarding what students will be taught, there are some teachers who have said that there are just too many potential complications when planning how they are going to teach their subject.
The teachers themselves are also being affected by the shortage. The Learning Policy Institute has stated that, "Salaries also appear to influence teacher attrition; teachers are more likely to quit when they work in districts with lower wages." Many teachers today work another job besides teaching and some change professions completely. Covid has brought more stress on teachers in the classroom and students are becoming less interested in pursuing a career in education because of the difficulties that go along with it.
The effects of this shortage can also take a toll on students. Amy Lively, an English teacher at Potosi High School said that, "Kids who struggle in class will not be able to get the help they need from a teacher or if they are not in class." According to the Economic Policy Institute, "The teacher shortage makes it more difficult to build a solid reputation for teaching and to professionalize it, which further contributes to perpetuating the shortage." This supports the idea that the declining number of qualified teachers could lead to less effective teaching.
The solutions to the shortage are promising but would need time to see how they enact. One of the solutions would involve including more scholarships that cover the education needed to pursue a career in teaching. Mills Education also included the idea of more student loan forgiveness. Mrs. Cleve, who teaches an introduction to education class for students interested entering the field, stated that, "The relationships that are developed between teachers and students can last a lifetime, they mean so much more than realized, students are the main reason teachers show up to work every day, teachers look forward to seeing their students and hearing about what is going on in their life, teachers love to see students become successful adults." Despite the negative issue of the shortage itself, teaching can be a positive fit for many students looking for a long term career.
Leave a Comment
About the Contributor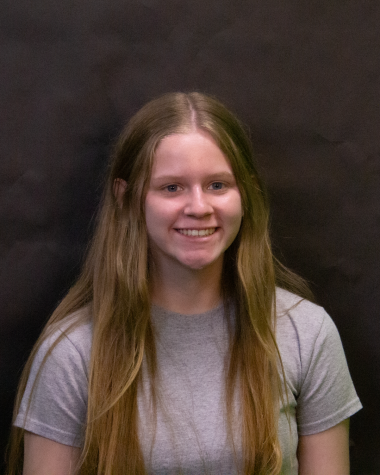 Grace Lively, Staff
Hobbies: Art, Reading

Quote: "I'm feeling so tired." - Mac DeMarco

Theme Song: Space Song by Beach House

Favorite Content Creator: Lindsay...