Spring Sports: Their Revival After a Pandemic
Spring sports are right around the corner, and with them comes high anticipation. Due to the cancellation of all spring activities in 2020, it is undeniable that students of FHS are extra excited for the coming 2021 season. However, this also presents a challenge for coaches and athletes, since they now have two years worth of work to make up. On top of that, what will come of the pandemic? Will COVID take over spring sports again?
This situation at FHS is not exclusive. The entire nation and world are facing a dilemma: never has there been a gap in spring sports. What is the next logical step to take to make up for an entire lost season that affected the globe? Not only did this affect high school athletes and younger kids, but it affected colleges, professional athletes, and Olympic prospects. When critically analyzed, this issue put livelihoods and dreams in major jeopardy.
Without a doubt, the upcoming 2021 spring season will be exciting, but it will have its complications.
Griffin Phillips, a current sophomore at FHS, says he feels like it will be a little difficult to start up spring sports again, and will take some getting used to. He says that his coaches have already started workouts for baseball so they can get the athletes where they are supposed to be. He mentioned that working hard is key in order to make up lost ground.
Chloe Wood, another sophomore from FHS, said: "I sure am excited for track to begin! I have been training this winter, but it will still take some speed workouts and practice to feel like I'm where I'm supposed to be."
In response to the inquiry about if she believes the coaches will put in extra effort to make up for lost time, she said: "Honestly, I do not expect anything special for this season from the coaches. It's good enough that we will have track this year."
Finally, she remarked confidently: "Myself and the other girls have been training all winter season. No ground has been lost and I feel we will be great this year."
For athletes like Griffin and Chloe, this season will be especially exciting, since they haven't had a spring sports season since their eighth-grade year.
However, for sports like track and field, in particular, this will present a major challenge. Coaches will now have to figure out where the current sophomores and new freshmen belong, resulting in double the work. Current upperclassmen will have to get into their grooves quickly, as they haven't had a spring sports season since they were underclassmen.
It is undeniable that FHS, along with the entire world, is itching for a successful, semi-normal spring sports season. Although the future is always unprecedented, we can hope for the best for not only every FHS athlete but every aspiring competitor with a healthy fury stemming from their stolen season around the world. Nothing is ever promised, but coaches and their athletes will work together to make this approaching season the best it can be.
Leave a Comment
About the Contributor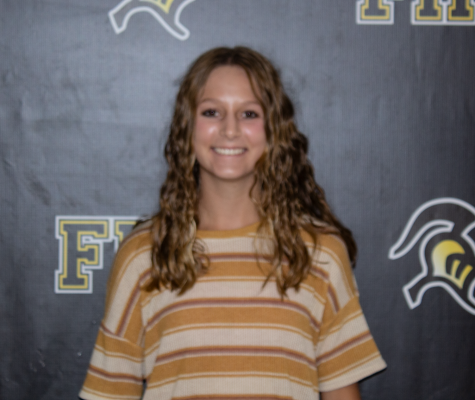 Breanna Mathes, Author
Interests: Cross Country, Track, Student Council, FBLA, Journalism

Quote: "We are what we repeatedly do.  Excellence, then, is not an act, but a...