FHS Prepares for Spring Sports
With the start of March every year, spring sports ramp back up and begin practicing. Among these are the Knights baseball, tennis, and track teams. The hard working athletes on these rosters work every day to perfect their craft and strengthen their team. One of those athletes is Logan Wallen, a sprinter for FHS track and Field. I sat down to talk about the upcoming season with him. He seemed eager to get back to it, and passionate about the team chemistry.
"I'm really excited and nervous for this season just to see how we're all gonna do. I expect our sprinters to do exceptionally better than years in the past and overall our team is very well rounded." He smiled when asked what his sport means to him. "It means a lot. Not only because I love the sport but because the team and coaches are like a family."
Meanwhile on the tennis courts, a talented Junior prepares for another successful season. Maddox Brenneke was the top ranked boys tennis player as a sophomore, while battling injuries. The sky is the limit these next two years, and he seems inspired by the pressure that has been put on him. "I'm very excited for the upcoming season, especially since I'm injury free this year and I'm not going to be battling a broken collarbone. On the other hand though I am nervous because I have some pressure on my shoulders that comes with being the number one, but nonetheless I am super excited for this season. Tennis has been such a big part of my life now for about the last 3 years. It's what I love to do and I enjoy every second on court with my teammates and coaches… All of us are in high hopes for this upcoming season especially since we are all older now and more experienced, and we only lost one senior since last year. If all goes well we should have a better year as a team and individually."
As Wilson Rozier Park is being prepped for what many believe will be a long and uneventful season in baseball, the team practices harder than ever to make up for their missing pieces. They remain confident, and the doubt surrounding them seems to fuel them. Varsity starting catcher Ryan Cooper is a senior with an unrivaled winning spirit. His intense nature and pure passion for the game were evident in his eyes and his answers when we talked about the season.
"I'm very excited for the upcoming season. It's been a long off-season with ups and downs but I feel like I'm ready for this season and I feel like we as a team are too. Last year was a unique experience for me. I've never had a losing record before. Last season taught me how to bounce back from a loss and come back stronger for the next game… I expect to do a lot better this year. We have put in a ton of hours and I trust that we're completely prepared for the season. I feel like some people are writing us off. I'm excited to see their faces when we get started."
As the spring goes on, all of the hard work these athletes put in will be put to the test. The baseball season kicks off with their home opener tomorrow, against Rockwood. Track will also kick off at home tomorrow with a practice meet, and then will travel for the Raider Relays on Tuesday. Tennis will keep practicing for their trip to Cape Notre Dame on the 27th. As each team moves forward, expectations and pressure will face them every step of the way. Support from their teams and student body is essential to helping these players stay focused, so be sure to show up and show your support this season!
Leave a Comment
About the Contributor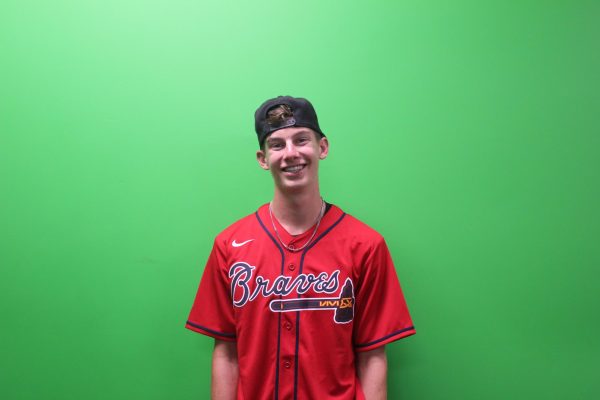 Jace Denison, TV Staff
What's up FHS! I'm Jace Denison, a senior and co-director of BKTV. I have been reporting for BKTV for 4 years. I also serve as an anchor and news reporter...