Farmington eSports Battles for First Place at Central
On March 16th, eSports Teams from many local schools gathered in the Central High School Fieldhouse in Park Hills, MO to compete in the Central eSports Expo. Games that the teams competed in include Rocket League, Overwatch, Halo, and Super Smash Bros. Ultimate.
Haven Weston, one of the highest-ranked members on the team, spoke on the Super Smash Bros. team.
"Our first match was against Arcadia Valley," Weston explained. "The only person that we were worried about was a player that goes by the name of LazyTate, an Aegis player who had completely swept the last team they played and won the solo Smash bracket at the SEMO tournament, over a player from Fox, and myself. The strategy we used at this tournament was to send Lukas Tidwell, one of our best players out first. This is a bit unorthodox as generally, it's safer to send one of your less skilled players out first to get an idea of the competition."
Weston then went on to explain that because everyone on the eSports team is so skilled, they are able to send out basically anyone and wound the team early on in a way that is difficult to come back from.
"The first round against Arcadia Valley was won very comfortably", Weston said. "This allowed us to send in our less skilled players to allow them to warm up."
After the first match, however, things got much more intense.
"The second round was against Windsor, and it was our closest match to date; it is currently the only match that we've ever needed a tiebreaker in," Weston explained.
The team won by one stock, or life in the first game, and lost by one stock in game two. Tiebreakers are settled in a best-of-one, 1v1 game where both teams pick one player to represent them. Farmington chose Tidwell, who won the tiebreaker round by two stocks.
The grand finals were against Richland.
"Farmington and Richland have established themselves as rivals, much like the Farmington and North County football teams," Weston explained. "In the end, we won our match against Richland, but it was no easier than against Windsor. We won both games by one stock each."
Weston praised two of their teammates in particular, Alex Willis and Shaman Reiman.
"Willis beat Windsor's Steve player, allowing us to maintain our momentum," Weston said. "Reiman took 2 stocks off of Richland's second best player. It's likely that we wouldn't have been able to get those close victories if it weren't for their performances that day."
While teams competed in all of the games, prizes were only given out for Halo and Super Smash Bros. The Farmington eSports team battled for first place in both and took home two trophies and a total of $500.
Leave a Comment
About the Contributor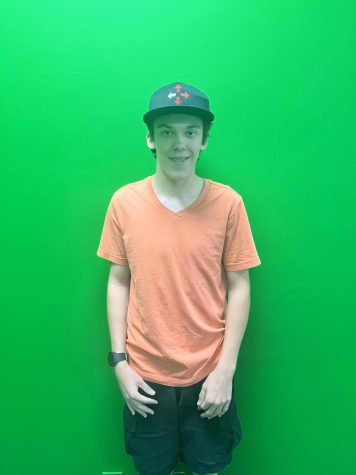 Allen Smith, Journalism Staff
Hobbies: Listening to music, playing guitar, playing video games, and writing
Spirit Animal: Jerry the Mouse
Theme Song: I'm Not by Zero 9:36
Favorite...