FHS Baseball Team Implements Leadership Council
This year, the FHS baseball team is implementing a new way to get team input and hold the team to a higher standard. Leadership council is a group of varsity players who have shown good character and are trusted by their teammates. Junior Colten Crump and Senior Brady Cox are members of the council. Crump remarked on what the council does. "Leadership council was made to uphold the values we set for ourselves and the program, and to hold each other accountable as we continue to work towards the goals we all decided upon." These goals were selected by the seniors, with input from other members of the team. Coaches will track these goals, and the council will be responsible for holding the team to those standards.
Cox echoed these remarks when asked the same question. "As a member of leadership council we have to keep ourselves and our teammates in line and we come together and take action on anything we see that needs changed." Both Crump and Cox were excited to have the opportunity to take on this role. As Cox put it, "I chose to pursue leadership council because I like being seen as a leader on my team, and someone that the young guys can look up to." Crump had the same sentiment. "I wanted to be a part of the leadership council because character is very important to me, and it is something that myself and many others struggle with in many different ways. Leadership council is a way for me to help others out with their character and it also holds me accountable and makes me strive to be a better example."
Since joining the council, Crump has no regrets. "The council means a lot to me because it allows us players to decide what is important to us and we are allowed to fully express those things out on the field and amongst our teammates while holding each other accountable to those things." Cox summed up the leadership attitude that got him on to the council: "I want the best for my team and the council is the best way to make sure the best happens." As the council continues to grow and evolve, the players will keep using this honor as motivation, and attempting to improve the team.
Leave a Comment
About the Contributor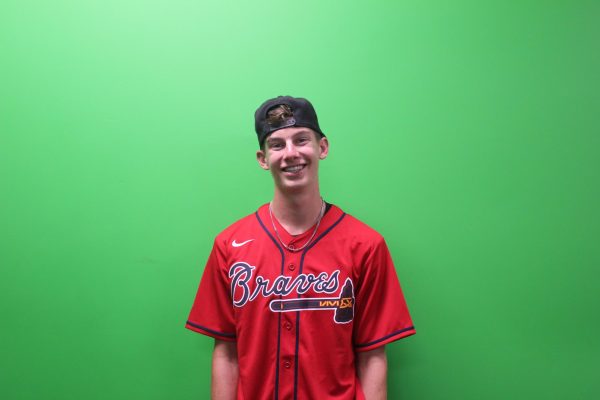 Jace Denison, TV Staff
What's up FHS! I'm Jace Denison, a senior and co-director of BKTV. I have been reporting for BKTV for 4 years. I also serve as an anchor and news reporter...