Farmington Football Hosts The Undefeated Festus Tigers
As the football season continues, the Knights will need to tighten up the next few games. After the 54-14 loss to Jackson, Farmington Knights Head Coach Erik Kruppe says, ¨there is nobody we will play this year that is better than Jackson.¨ That may be true but the Knights must play their game against former Mizzou Coach A.J. Ofodile Jr., and the undefeated Festus Tigers. Farmington Knights Head Coach Erik Kruppe says, ¨ We focus on Festus´on field personnel not whoever is on the sideline¨.
The Knights and the Festus Tigers are becoming intense rivals. The Festus Tigers and the Farmington Knights are 3-3 with each other including the playoffs last year. The Knights are 3-0 at home and the Festus Tigers are 3-0 at away games. The Farmington Knights offensive line is gonna have to stop the 4.04 40-yard dash defensive end by Kaian Roberts. This is the best way to let the run game progress, is to run the ball with smart intention.
The Tigers average 41.1 points a game, meanwhile, the Knights average 24 points a game. The Knights are gonna have to prove themselves Friday, by stopping the spread offense and to run their way to victory. Both teams run a 4-3-2 defense. The Knight defense is going to be the key to win against a heavily talented offense.
In addition to preparing for Festus, Farmington´s Coach Erik Kruppe's plan for all of the remainder of the season is to, ¨get better while staying healthy." If you can't make it to the game, you can catch the Farmington Festus action live stream at BKTV Studios YouTube Channel or via this link: https://youtu.be/RnoXQwEaEF8
Leave a Comment
About the Contributor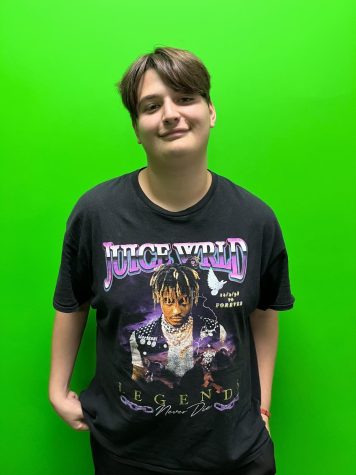 Ian Bailey, TV Staff
Hobbies: Sports and work 

Quote:"Make Money, Make it Heaven" - Ian Bailey

Theme Song: "NoCap pt 2" 30 Deep Grimeyy 

Favorite content...