Sean Sullivan: Cowboy Mounted Shooter
This year an FHS student named Sean Sullivan started a very unorthodox hobby. He is a class-one Cowboy Mounted Shooter. He competes nationally in shoots, where he uses a pair of .45 caliber single action revolvers, each loaded with five blanks, to shoot two series of five balloons as quickly as he can, all while mounted on a horse. You get scored based on how fast and accurate you are, and can get points taken off for missing balloons, dropping your gun, or running the course wrong. Cowboy Mounted Shooting is the fastest growing equestrian sport in the country, and now most of the events are organized by the Cowboy Mounted Shooting Association (CMSA). Sullivan had connections to some great shooters, and this year decided to compete in competitions for the first time.

I sat down with Sullivan to discuss his motivation for competing. He cites a few family friends, world champions, Paul and Kara Cain as inspiration."They talked to me about it. I really liked how their horses rode and how they were extremely broke and how they just carried themselves.

"

I got into it because I liked the way the horse moved. And then I just fell in love with the sport when I started.""

— Sean Sullivan

We went on to discuss the dress code, "Jeans, a long sleeve button up shirt, chinks or chaps whichever you want, and boots." I was surprised to learn that it isn't a very dangerous sport, but it does require a lot of practice, and Sullivan's goal is to practice riding every day.

He told me that he practices multiple times a week with his trainer, and usually competes in shoots over the weekend, rarely missing school. He will be participating in the weeklong national event in April. The event is organized by the CMSA, and will take place in Tunica this year. Shooters who score a certain amount of points can eventually get invited to the national finals in Las Vegas. Be on the lookout for Sean Sullivan riding his way there soon!
Leave a Comment
About the Contributor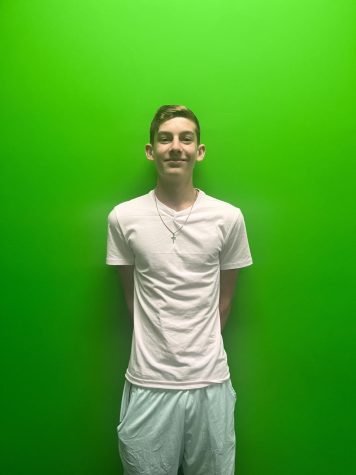 Jace Denison, Journalism & TV Staff
Hobbies: Playing and watching baseball, basketball, and football
Spirit Animal: Peacock
Theme Song: Nail Tech by Jack Harlow
Favorite Quote: "I have...