What Do We Know About Omicron?
Recently, a new variant of Covid-19, known as the Omicron variant, has been on the rise. Since the pandemic started, new variants have become prevalent around the United States. Mutations within viruses commonly occur when new technology is put in place to eliminate them. In return, scientists have been looking for new technology to put the spread of the virus to a halt. Despite new variants coming up, more companies are looking for ways to prevent this variant from escalating.
The Omicron variant was first discovered by South African scientists. The World Health Organization has classified Omicron as a variant of concern. According to Hopkins Medicine, "A variant of concern has been observed to be more infectious, more likely to cause breakthroughs or reinfections in those who are vaccinated or previously infected." Hence, why more companies are creating booster vaccines. Despite there being little information known about the virus, there are some predictions being made supporting the idea that Omicron will be more contagious than other variants. According to Shangxin Yang, a biologist working at UCLA, we need to find more information about this variant before it worsens.
Yang has said that the Omicron variant has many differences when compared to other variants. However, he has said that since the vaccine helps our body recognize the virus, hence why the vaccine should overall help recognize some of the similarities of variants to other versions of the virus. Yang also stated that, "The outbreak really intensifies during the holiday season because places become more crowded due to travel and shopping." Because of this, more places have been instituting mask mandates when visiting them because it has shown to drastically reduce the spread of Covid-19.
NBC News has stated that, "A Pfizer-BioNTech Covid-19 booster shot appears to provide strong protection against the omicron variant, while the initial two dose vaccine may be insufficient to prevent infection." Pfizer was the first company to release evidence of their booster providing extra prevention. Pfizer has also created an antiviral pill that is supposed to reduce the risk of catching the virus. NBC also reported that, "Pfizer also said Tuesday that a final analysis of late-stage study results confirmed the drug, named Paxlovid, was 89% effective at reducing the risk of hospitalization and death in adults at high risk of severe Covid-19."
At the moment, there is little information known about the Omicron variant. However, there are many scientists working to find new advancements to prevent it. There are also concerns about future shutdowns and outbreaks. With people getting vaccinated, boosters, and wearing masks, many scientists do not think that another shutdown will take place any time soon.
Leave a Comment
About the Contributor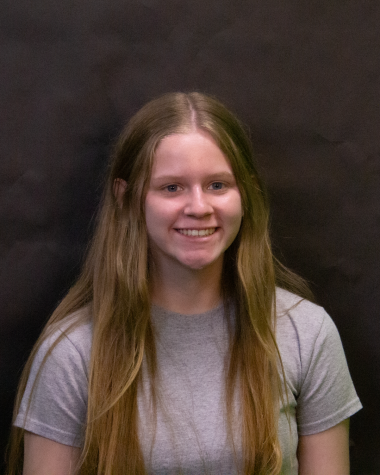 Grace Lively, Staff
Hobbies: Art, Reading

Quote: "I'm feeling so tired." - Mac DeMarco

Theme Song: Space Song by Beach House

Favorite Content Creator: Lindsay...