MLB Moves All-Star Game Over Voting Law Outrage
On April second, MLB announced it would be relocating the All-Star Game and draft from Atlanta, Georgia in response to the state's new, controversial election law. Republicans argue this new law will help promote legitimacy and make it more difficult to commit voter fraud, while Democrats claim it is an oppressive twist on Jim Crow procedures from the past. MLB commissioner Rob Manfred said in a statement: "Over the last week, we have engaged in thoughtful conversations with Clubs, former and current players, the Players Association, and The Players Alliance, among others, to listen to their views. I have decided that the best way to demonstrate our values as a sport is by relocating this year's All-Star Game and MLB Draft."
The Atlanta Braves were disheartened by the news that the location of the game had to be moved. They noted boldly: "Unfortunately, businesses, employees and fans in Georgia are the victims of this decision." To add more heat to the fire, Georgia's governor, Brian Kemp, stated: "I will not back down. Georgians will not be bullied. We will continue to stand up for secure, accessible, fair elections. Earlier today, I spoke with the leadership of the Atlanta Braves who informed me they do not support the MLB's decision."
It is obvious many mixed opinions exist on this heated issue.
A junior boy gave his opinion on the predicament. He believed MLB should stay out of politics. "Businesses are going to start losing business because of their involvement in politics. I think it is a bad thing. America is already divided enough, I don't need businesses to tell me what to think."
A junior girl expressed her opinion on MLB relocating the All-Star Game: "I think it was the wrong thing to do." She did not think professional sports teams should be involved in politics. She said that if businesses continue to be involved in politics, it will cause major conflicts. "People are trying to find a problem in the world or cause controversy for attention," she said.
Another junior boy said: "I think it is dumb they left Georgia and moved to a state that has even stricter laws. Plus, if you buy a ticket for the game, you have to have an ID to get in, yet they left Georgia for that law, which is kind of ironic." He also noted that professional sports teams should not be involved in politics. "They are being paid to play a sport, not boycott laws." On top of that, he believed businesses and politics are going to become more intertwined. "The companies trying to stay in the 'woke' community will go bankrupt eventually."
All in all, it is without a doubt that politics in the United States remain a very tense, passionate topic among Americans. It is uncertain if businesses and politics will become highly intertwined in the future, and the backlash it might receive from American citizens.
Below are links with more information:
https://www.foxnews.com/politics/crenshaw-rubio-biden-mlb-georgia-boycott-china
https://www.espn.com/mlb/story/_/id/31183822/mlb-moving-all-star-game-atlanta-georgia-voting-law
Leave a Comment
About the Contributor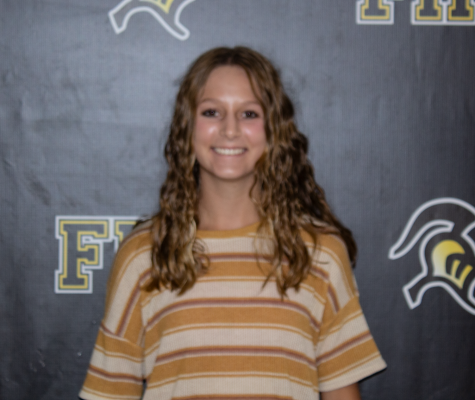 Breanna Mathes, Author
Interests: Cross Country, Track, Student Council, FBLA, Journalism

Quote: "We are what we repeatedly do.  Excellence, then, is not an act, but a...