BKTV Live Show
The first episode of the new live version of BKTV news was filmed in BKTV Studios on October 28th. BKTV News anchor Alec Burke had this to say about the experience:
"I feel that doing a live show really brings out the talent in people, and it shows that we can work together to make something really good, and not make mistakes." When asked how making a live show compared to their normal, pre-recorded shows Alec said "When doing our normal shows, if we mess up, we can redo it, whereas here, we really have to work as a team to make everything go smoothly." Alec said that the most difficult part of putting the show together was trying to get everyone on task. "While everyone put in a lot of effort, that last week mostly consisted of everyone really rushing to get their work done." As for the most enjoyable part, "People really enjoyed it, and recognized that I was a part of it and congratulated me."
Since that first episode, four more live episodes have been recorded, and while due to the hybrid schedule, episodes won't be released as often, BKTV is hoping to put out one more before Christmas Break.
Leave a Comment
About the Contributor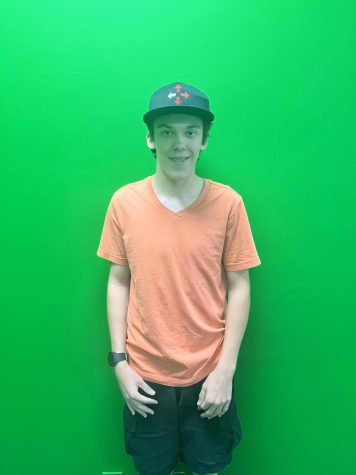 Allen Smith, Journalism Staff
Hobbies: Listening to music, playing guitar, playing video games, and writing
Spirit Animal: Jerry the Mouse
Theme Song: I'm Not by Zero 9:36
Favorite...