Flag Folding Frenzy at FHS
Surely every United States citizen is aware of Old Glory, The Red, White, and Blue, The Stars and Stripes. The American flag flows everywhere, from the porches of American homes to the front of businesses or government buildings. For many U.S. citizens, the flag is a symbol of peace and hope for the future. Old Glory flows year-round and is only brought down for specific occasions such as paying respect to someone of political importance, memorial day, or (for those who don't have flag pole lights) at night. Another example of when the flag must be brought down is when a flag is no longer in good condition. Sadly, many United States citizens don't know what to do with a flag once it has reached ill status. So within this article instructions on what to do with a deteriorated flag, and what Farmington High School students did to play their part, will be provided.
Choosing when to retire an American flag is entirely up to the owner. While most people choose to retire their flags once they become ripped or faded, know that washing or repairing a flag to extend its life is still an option. Organizations such as Veterans of Foreign Wars (VFW) post, Elks Lodge, and the American legion post are willing to retire your flag for you, however, anyone U.S. citizen is allowed to retire a flag, so if you feel like doing it yourself, so be it. The most respectful way to retire a flag is to burn it. Nonetheless, burning a flag may not always be environmentally friendly, so if you don't feel comfortable doing so the organizations listed above will be able to help you with carrying out alternatives.
Other than cadets in JROTC, students in Farmington High School will not be participating in the actual burning process. Instead, on Saturday, October 10th, in the old gymnasium of FHS, students participated in a flag folding event to prepare for the upcoming flag retirement ceremony on November 18th. According to Jade Dickerson, the JROTC cadet overseeing this year's event, this school year's flag folding was different. While in past school years the flag folding process was a JROTC exclusive, this year's annual event was offered to all students of FHS.
The flag folding process is a very patriotic moment for students of FHS. Not only does it provide services hours for students who need them, but it brings students together as a community. Colonel Sparks said, and I'm paraphrasing, that the flag retirement ceremonies are one of his favorite moments because more cadets and veterans are involved. According to him, it's amazing watching the cadets interact with the vets. It is one of our biggest events and while there may be a lot of divides in this country people still get together for the flag. It's a day that we come together and unify instead of clash.
So if you happen to be free on November 18th, go to veterans parks at around 4:30 to watch this year's flag retirement ceremony.
I didn't know if you wanted me to put pictures on this document but here they are:
Leave a Comment
About the Contributor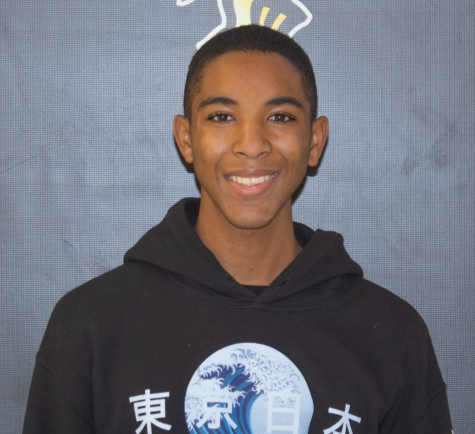 Mathew Jordan
Interests: Drawing, roller skating, listening to music, social justice, vibing.

Quote: There is a fine difference between living and being alive.

Theme...