Knights In Review – Yearbook & Covid-19
With the Coronavirus/COVID-19 canceling school until at least April 30th, many school events, activities, and organizations have been halted, postponed, or canceled completely. One of these organizations is the FHS yearbook, known as "Knights in Review." On March 23rd, Knights in Review Advisor, Tim Banger sent out an email in which he said, "Being as 350 of our student population have already paid for a yearbook, Knights in Review has a staff intent on delivering that book. That seems like a much more hopeful avenue than refunding money and leaving a gap in the history of FHS." So while production will be going forward on the 2020 yearbook, it is obvious that this year's book will be different than previous years.
I talked to 2020 Knights in Review Editor in Chief, Heather Beard, in which she said: "Right now, we are looking at what pages will need to be cut altogether and what we can still do to include those activities and events in the book in some way. I expect the remaining pages of this book will be a lot more journalism and interviews with fewer pictures than our usual books. We are looking at including some interactive pages that students could write on to fill in the information, as well as a "flashback page" where we collect student pictures from middle school or younger and include them in the book."
Yes, the 2020 yearbook will be different than previous years, however, it should still have around the same amount of content and some cool new features as well! If you have not yet purchased a yearbook, you can get one online at Jostens.com or in-person if/when we return to school. Standard books are $50 and you can give your yearbook order to either Mr. Banger ([email protected]) or a yearbook staff member.
Leave a Comment
About the Contributor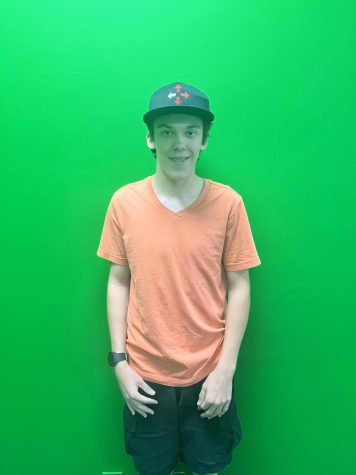 Allen Smith, Journalism Staff
Hobbies: Listening to music, playing guitar, playing video games, and writing
Spirit Animal: Jerry the Mouse
Theme Song: I'm Not by Zero 9:36
Favorite...