New Beginnings Teacher Program
Have you ever thought about teaching? Are you a student at Farmington High School? If so, then you're in luck! Starting next school year, 2020-21, the Farmington School District will have a fully functioning Beginning Teacher Program.
The program is currently being spearheaded by Shanon Cleve, a history teacher at the high school. The program will consist of three classes, two of which require you to be a junior or senior, all of them being semester long classes. "Farmington High School is moving towards career programs, like how you would be able to go to Unitech and take classes," explained Cleve. The program will join along other career classes and programs such as woodworking, construction, etc. "It's always been something I wanted to do, and we've just never had the opportunity until now."
The program starts with the 'Intro to Teaching' class, being offered by Mrs. Cleve. The class's main function is to help students determine whether or not they are interested in becoming a teacher. "It's an introductory class and you will leave knowing whether it's for you or not." The second year of the program takes students outside of the high school and has them working with students of younger age groups in the middle and elementary schools. While the program technically began this year with Mrs. Cleve's class, the second year child shadowing portion will not be available until next school year. "My hope is that the three classes will be taken through the sophomore, junior, and senior year. It will be a path you take where we can get really in depth with teaching and education," said Shanon when asked how she hopes the program will grow in the next five years.
With incredible resources and a component leader, the Teacher Program is bound to be a success.
Leave a Comment
About the Contributor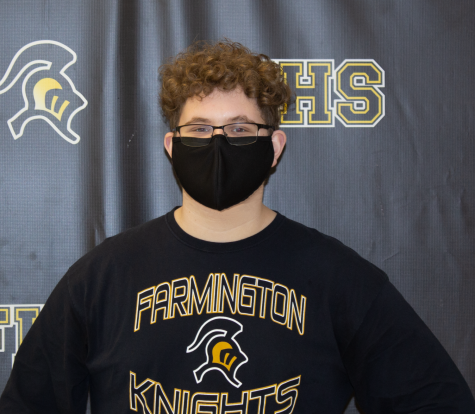 Parker Shinn, Author
Interests: Reading, Writing, Watching Netflix

Quote: "What I hear when I'm being yelled at is people caring loudly at me." - Leslie Knope

Theme...