Black History Month
Black History Month is an annual celebration in the month of February. It celebrates African-American achievements and roles in the history of the United States. It was originally only a week-long event and known as "Negro History Week." It became known as "Black History Month" in 1976. History.com says, "the original Negro History Week started in 1926 and was sponsored by the Association for the Study of Negro Life and History (ASNLH)." It was celebrated during the second week of February which was the same week that Abraham Lincoln and Frederick Douglass were born. In the late 1960s, Negro History Week had turned into Black History Month by many colleges. It was in 1976, that United States president Gerald Ford first recognized it when he said, "seize the opportunity to honor the too-often neglected accomplishments of black Americans in every area of endeavor throughout our history." Since 1976, every year has had a theme. 2020's theme is "African Americans and the Vote," which celebrates the 100 year anniversary of the Nineteenth Amendment which gave women the right to vote, and the Fifteenth Amendment which was passed in 1870, which gave black men the right to vote.
African-American Actor, Morgan Freeman, does not necessarily like the idea of Black History Month. He said in an interview with Mike Wallace on 60 Minutes, "I don't want a Black History Month. Black history is American history." Wallace then asked how racism could be gotten rid of. Freeman said, "Stop talking about it. I'm going to stop calling you a white man. And I'm going to ask you to stop calling me a black man. I know you as Mike Wallace. You know me as Morgan Freeman. You're not going to say, 'I know this white guy named Mike Wallace.' Hear what I'm saying?"
In an interview with St. Louis Public Radio's Andrea Henson, Jameca Falconer, adjunct professor and director of Webster University's Applied Educational Psychology and School Psychology program said, "I think the responsibility of teaching black history should be on the parents, teachers, and the community." She also said, "And for parents who are not African American, your children have to see you discussing these issues all year round." Black History Month is also celebrated in Canada. As well as unofficially in the United Kingdom, Netherlands, and Ireland in the month of October.
Whether or not you believe Black History Month is needed, it is always good to recognize African American history and achievements, as well as to treat everyone you meet with respect.
Leave a Comment
About the Contributor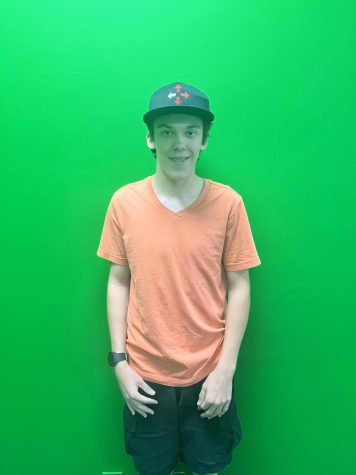 Allen Smith, Journalism Staff
Hobbies: Listening to music, playing guitar, playing video games, and writing
Spirit Animal: Jerry the Mouse
Theme Song: I'm Not by Zero 9:36
Favorite...