Australian Fires
Australia is currently fighting against one of their biggest bushfire seasons ever. According to BBC, 15.6 million acres of land have been burnt. Obviously, this is a huge problem, but how did it start? The BBC article claims that they started from record-breaking temperatures as well as the many months of drought the country has experienced. According to Vox, at least 28 people have been killed, 2,000 homes have been destroyed, and at least 1 billion animals have died.
It is becoming more and more clear that something needs to be done to help those in Australia, but what can we in America do? You can donate money to several different organizations. You can donate to fire departments in Victoria and New South Wales, the First Nations Communities, the Foundation for Rural & Regional Renewal, GIVIT, as well as several zoos and wildlife relief organizations. If you don't have the money to donate, simply sharing information about the fires on social media could really help. Many celebrities such as Nicole Kidman, Keith Urban, Pink, Iggy Azalea, Leonardo DiCaprio, and more have donated money and shared information about the fires on social media.
The fires could also affect some of our imports, as we get a large amount of beef, pharmaceuticals, and machinery from Australia. There are also many American firefighters helping to fight the fires by spraying water and fire retardant from planes and helicopters, as well as from the ground. I asked Mrs. Wulfert what could be done to help Australia. She said, "Maybe we could send animals from the United States and other countries to help repopulate but it's going to take hundreds of years for them to completely heal." Once again, ways to help are by donating and simply spreading awareness on social media.
According to CNN, As of January 16th, there have been thunderstorms in some parts of Australia, which is helping to put out the fires. However, the effects of the fires might not be all well. They could lead to flash floods in areas of extreme drought. It could also wash ash and other debris into waterways, creating water pollution.
Leave a Comment
About the Contributor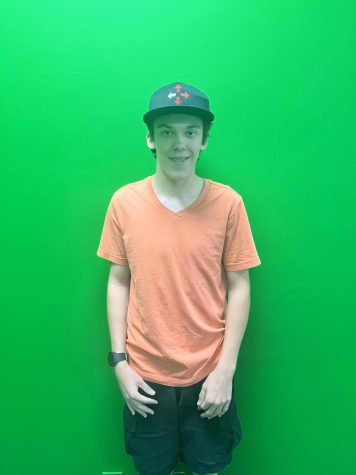 Allen Smith, Journalism Staff
Hobbies: Listening to music, playing guitar, playing video games, and writing
Spirit Animal: Jerry the Mouse
Theme Song: I'm Not by Zero 9:36
Favorite...