Advice for Incoming Freshmen
We all know that the school year is coming to a close and that means that there are going to be new freshmen. It can be stressful to think about coming into a new school when you are the youngest. The high school can seem big and scary, but here is some advice from this year's freshmen that will hopefully ease the anxiety of incoming freshmen.
Leilani Richardson says, "Don't be afraid, get involved in sports; don't worry about who your friends are, they will change."
Logan Lane says, "Don't be scared to switch out of a class."
Savanna Walker says, "You're going to make great new friends, even if you lose some."
Michael Whittaker says, "Don't stop walking in the hallways and also no PDA in the cafeteria."
Gracelyn Fambourgh says, "Good luck."
Bailee Dane says, "Make sure to stay caught up with your work, and don't fall behind."
Ariana Gallegos said, "Don't fail."
Madison Brawley says, "Don't be scared to ask upperclassmen for directions."
Dagny McCarver says, "Take your classes seriously. They matter when you graduate and take American History Through Lit and Biomed."
Cadence Pegram says, "It's easier to find your way around, sit next to people you know so that it's not awkward, and sign up for any activities you can your freshman year, also do your homework and don't fail."
Leave a Comment
About the Contributor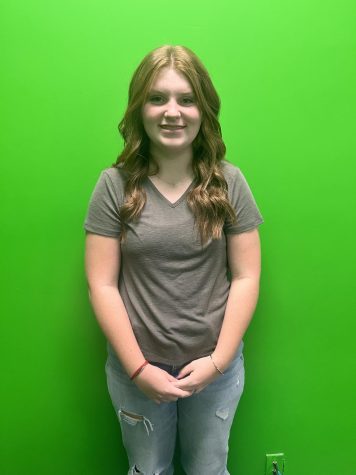 Jillian Masters, Journalism Staff
Hobbies: Hanging out with my friends and going on walks
Spirit Animal: Dog
Theme Song: 505 by Arctic Monkeys
Favorite Quote: "Don't trust anyone...