U.S. Capitol Building Under Siege
On January sixth, thousands of Trump supporters gathered in front of the United States Capitol building in what was supposed to be a peaceful demonstration. At noon that day, the President took the stage and proclaimed to his crowd that he had won the election, regardless of what others said. Later, throngs of people broke past the police who attempted to block the entrance, causing chaos and destruction.
All too soon after a disastrous 2020, continued civil unrest presents itself in America, reminding its citizens of the heavy political divide wreaking havoc and disharmony. An article by The Washington Post on December 30th hinted at the disarray that was soon to come, mentioning one of many of Donald Trump's Tweets: "JANUARY SIXTH, SEE YOU IN DC!"
, a freshman from FHS, gave her insight on this controversial issue. Her reaction to the major riot was this: "My overall reaction was more of a question on why people believed reacting with violence was the answer; there are many other ways to speak your mind, and protest non-violently."
When asked her opinion on if people should have protested at all, she said: " I believe that people shouldn't have protested in the first place; the election results were not going to change either way. Whether it was intended to be a peaceful protest or not, many believe so highly of their political beliefs that these protests always tend to lead to violence."
When Griffith was inquired on her opinion if the riot was Trump's fault, she answered: " I think that there are two different answers to this question. President Trump did encourage the protest on January sixth, but I also think that he never intended the violence to be a part of it."
Finally, Griffith gave her outlook on the country's current tension: "The country is already substantially divided regarding people's political views, but I think that it will just increase more and more over time."
A junior boy who wished to remain anonymous explained his thoughts on the rally-turned-riot: "I was more so shocked that they were able to get in so easily and that they attempted to get into the Capitol to try and change the results. It upset me that they even tried in the first place because it makes us Americans look bad in the eyes of other countries and Republicans look like hypocrites after criticizing the riots and looting during BLM. I think that it was okay for them to protest, as I understand that many people are upset at the results, but they need to keep it peaceful and not disrupt the proceedings in Congress in any way."
He then spoke on the President: "I think Donald Trump might have helped start the riot unintentionally because I doubt he would be stupid enough to try and pull a stunt like that considering his current position. Reading his Tweets, you do kind of pick up the impression that he was wanting his supporters to do whatever it takes to change the results, but I don't think he wanted the Capitol to be stormed in the process."
Finally, he said: "I honestly think it's only going to get worse from here, especially when Biden starts reversing most of Trump's policies. If we Americans can't put aside our differences and unite to bring this country together again, I see a very bleak future ahead for this country."
What took place on January sixth was a culmination of overzealous hopes and misleading promises. The President's words were taken in far too literal of a manner, resulting in embarrassment for the United States and a banned Twitter account. It is painstakingly apparent that civil unrest will not die down soon.
"WE HAVE JUST BEGUN TO FIGHT!!!" Trump said in a Tweet on December twelfth.
It could be argued the current tension in January of 2021 is worse than that of November. When President-Elect Joe Biden takes office on January 20th, what will come of all the current political intensity? Will things cool off and calm down, or will something far worse than a Capitol siege take place? That's for the future to decide.
For more information, check out the following links:
https://www.washingtonpost.com/dc-md-va/2021/01/06/dc-protests-trump-rally-live-updates/
https://www.washingtonpost.com/local/trump-january6-dc-protest/2020/12/30/1773b19c-4acc-11eb-839a-cf4ba7b7c48c_story.html
https://www.politifact.com/article/2021/jan/11/timeline-what-trump-said-jan-6-capitol-riot/
Leave a Comment
About the Contributor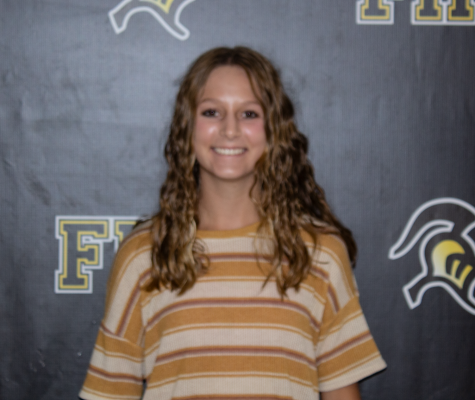 Breanna Mathes, Author
Interests: Cross Country, Track, Student Council, FBLA, Journalism

Quote: "We are what we repeatedly do.  Excellence, then, is not an act, but a...