When It Comes In Waves
When I walk down the halls of Farmington High School, I see earbuds in the ears of nearly every student. If I had to guess, most of them have at least once wondered what the life of their favorite artists is like. In a recent interview, I talked to Rob Grounds, the lead vocalist for Post-Hardcore/Alternative Rock band It Comes In Waves who have been gradually getting more and more popular in not only the St. Louis music scene but worldwide.
How has the COVID-19 pandemic affected your band personally? "The pandemic has been pretty hard on the music industry as a whole, as for my band personally, we've had a lot of canceled shows, practices, and recording sessions." Rob then went on to say that even though the band is apart, they are still able to record music remotely.
The title-track from your Wolf In Disguise EP features Kellin Quinn from Sleeping with Sirens. How did that collaboration come to be? "He posted on twitter one day that he was looking for bands to work with and that he'd be interested in doing collaborations. We hit him up and sent him a demo for what we had in mind and he loved it." According to Rob, Kellin was supposed to be present in the music video for the song as well, but it didn't work out due to scheduling.
Is there anyone else specifically you would like to collaborate with? "I'd like to collaborate with Telle from The Word Alive, Matt Mcandrew, the new vocalist for Slaves, even the old vocalist for Slaves, Jonny Craig, those are all great people who I'd love to work with, who I may or may not be working with currently. While I never got to work with him before he passed away, I did get to speak to Chester Bennington before he passed, so that was kind of a dream come true for me"
Who are some of the bands and artists that have inspired you? "I always loved Bullet for my Valentine, Linkin Park, and Three Days Grace, those bands were pretty big for me. The other guys in the band like a lot of punk and extreme metal type stuff. I've also been told that we have a similar sound to a band called Pillar, at times."
Last year you opened for a few bands such as Asking Alexandria and Escape The Fate. What was that like? "That was pretty cool, the Asking Alexandria show was actually our second show as a band, so there was a lot of anxiety that day and it lasted until about a day later. They are really professional, really cool guys though. Opening for Red Jumpsuit and Escape The Fate was really cool too, so we had a pretty big year, especially as a new band."
Is there anyone you would like to tour with specifically? "When we were working with Kellin, we had pitched an idea to tour with some of the bands he is friends with, such as Pierce The Veil and Sleeping with Sirens, and he was down for it but then the pandemic happened but it is something we may still do in the future."
What have you been working on? What can people expect in the future? " During the last 6 or 9 months, we've done about 14 songs, so we have an album length of material. I've also been recording for other artists so there's been this transition from being a recording artist and band to being an engineer for other artists."
You can find It Comes In Waves on Spotify, Apple Music, and Youtube, on Instagram @itcomesinwavesband, and Twitter @iciwband.
View Comments (1)
About the Contributor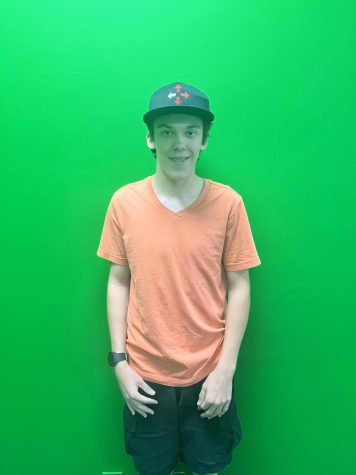 Allen Smith, Journalism Staff
Hobbies: Listening to music, playing guitar, playing video games, and writing
Spirit Animal: Jerry the Mouse
Theme Song: I'm Not by Zero 9:36
Favorite...