St. Louis Blues: Pietrangelo Up For Free Agency
At 30 years old, Blues captain Alex Pietrangelo is now off of his 7 year contract and now entering free agency for basically the first time in his career. Normally the 6 foot 10, 210 lbs defender would be around the top 20-15 players in the league but with the 2020 free agency, he is among the top 5 players. As of now the top team for him to land is surprisingly not the St. Louis Blues. Even though he said at the end of the season that he would like to stay with the Blue Notes, there have been reports that he has been to the Las Vegas Golden Knights training facility numerous times in the past 2 weeks. And with the Blues signing top defenseman Torey Krug on a 7-year contract worth 45.5 million $, it doesn't look good for Pietrangelo to stay with the Blues. The General Manager of the Blues (Doug Armstrong) said, "Torey is an excellent defender, and with the way that it's looking, I don't think that we are getting Petro (Alex Pietrangelo) back for another season with us." Alex just signed a contract with Vegas for 7 years and 61 million dollars. And with the signing of Torey Krug, most people think that the Blues have a better player out of Krug then out of Pietrangelo, so was this the Blues management plan all along. To sign an excellent defender and say that they don't have enough money to keep their captain around? Both teams, the Blues and Vegas both got excellent defenders and everyone is waiting to see how the 2021 season is going to play out.
Leave a Comment
About the Contributor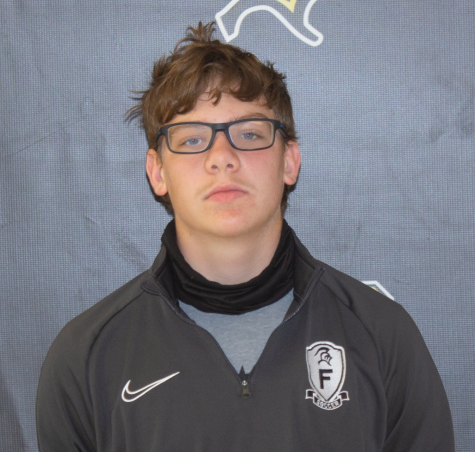 Charlie Houser
Interests: Eating, Hockey, and Soccer.

Quote:  "I'm on a boat, look at me 'cause I'm sailing on a boat."- Andy Samberg.

Theme Song: I...