Disney+…What We've All Been Waiting For
It's finally here! All your childhood favorite movies and shows combined into one app, Disney+.
Disney+ released November 12th this year. By November 13th, it had 10 million+ users and has become extremely popular.
The app streams classic movies like High School Musical, Lady and the Tramp, Hercules, and The Nightmare Before Christmas (which is one of my personal favorites ever). This app doesn't only consist of Disney films, but there are also contributors like Marvel, Pixar, and National Geographic. The word has spread very fast and many students here at FHS are in love with this new app. Mr. Minson, a teacher here at the high school, says he purchased Disney+ and is quite a fan of it. "It's a major nostalgia factor for me. I love the Goofy Movies."
You may be wondering if Disney+ is free to stream. Sadly, there is a monthly plan or yearly subscription (unless you have Verizon, then it is free). However, it is a pretty reasonable plan for the fact that you can watch any of your childhood favorite movies and shows. "The US price undercuts the $13 monthly fee for Netflix's most popular plan in the US, which lets you stream to two different devices simultaneously in high definition. Disney+, however, allows all subscribers to stream to four devices and access 4K content at no extra cost — features Netflix includes in its $16 premium tier" (Sorrentlno, Solsman). Disney+ may be even more efficient and provide better deals than other streaming apps. However, Minson stated, "The plans are comparable to other streaming services, as well. One can choose to pay monthly at a rate of $6.99 or purchase a yearly subscription for $74.99. It's an equal streaming service, in that sense, to other service providers. However, I enjoy the content more than, say, Netflix. Netflix is reaching a point where the majority of its content is original and, unfortunately, the majority of that original content is terrible. Disney always has and continues to produce great content."
So should you get it and is it worth it? I sure think so, ask anyone.
Leave a Comment
About the Contributor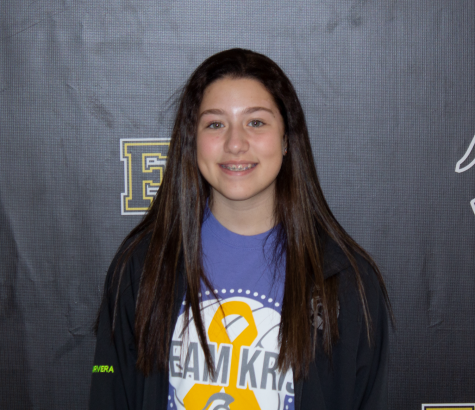 Peyton VarVera, Author
Interests: I love fall, going places, and hanging out with friends

Favorite Quote: "You should never take more than you can give" -Elton John

Theme...