Humans Of Farmington – Bob Su
On November 15th, I had the opportunity to sit down with Hongyi (Bob) Su who was born in China and lived there for the first 8 years of his life. We were able to talk about some differences between the Chinese and American cultures, as well as a little bit about what it was like moving here and learning English. He also told me about the Chinese New Year.
Bob was born in Yinchuan, Ningxia, China and moved here in 2014 when he was 8 years old. He moved to Missouri because his aunt worked here, however she no longer does because she is getting her master's degree. When I asked him about the differences between American-Chinese food and actual Chinese food he said that American-Chinese foods are sweeter. When Bob first moved to America, he did not speak any English. However, he said it was easier for his younger brother to learn things in America because he was so young when they left China. When asked what it was like to learn English he responded, "It's just something I was able to pick up." He says the only Chinese holiday he knows anything about is the Chinese New Year. In America, the new year is on January 1st, in China, however, it is later in the month. One thing he loves about living in Missouri is that it is less crowded than China. He has gone back to China to see his family a few times since moving here. He says he has sort-of stuck to a typical Chinese lifestyle here in America, by this he means he enjoys Chinese food, speaks Chinese at home, and believes that knowledge is more important than sport. When asked if he wants to live in China again he responded with "No, mostly because of communism." His parents had never been to America before they moved here so it was all pretty new to them as well.
I'm really thankful to have gotten to sit down and talk to Bob about the Chinese culture. I certainly learned a lot and will be doing more research about China and its people's lifestyle!
Leave a Comment
About the Contributor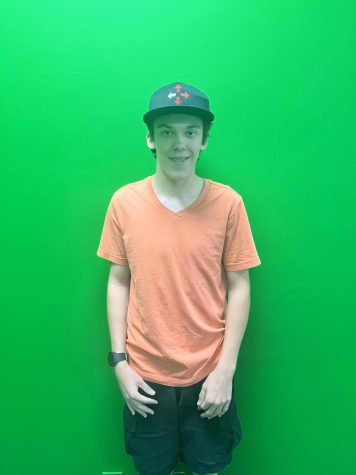 Allen Smith, Journalism Staff
Hobbies: Listening to music, playing guitar, playing video games, and writing
Spirit Animal: Jerry the Mouse
Theme Song: I'm Not by Zero 9:36
Favorite...