NFL Fall Swing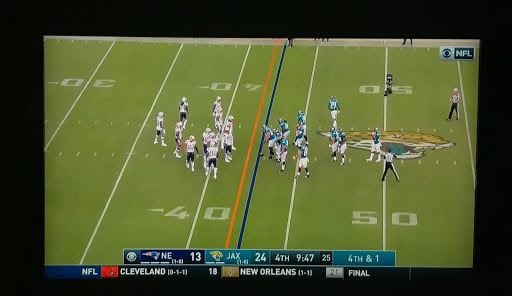 By: Melaina Files   9/18/2018
There is a cool crispness in the air.  The leaves are slowly beginning to change color, and are starting to fall to the ground.  Chili can be found cooking in most homes on cool evenings. Friday evenings are spent gathering around the high school football field supporting the Knights.  Sunday afternoons bring a familiar sight and sound back, as professional football has started up again, beginning the quest for a Super Bowl Championship.
This year marks many changes in the National Football League.  There are seven new head football coaches; among them, includes Jon Gruden, who has spent the last few years as a television analyst for Monday Night Football.  There is one rookie quarterback in the league this season, including first overall pick, Baker Mayfield, from Oklahoma University, who will suit up for the traditionally abysmal Cleveland Browns.  The league continues to make many rule changes, in an attempt to improve player safety, however making it more challenging for players and referees to determine what is a legal tackle.
In Seattle, a rookie linebacker, Shaquem Griffin, has turned heads as he started the Seahawks opening game of the season after being drafted in the fifth round of the draft.  This may not sound too unusual until you consider that Shaquem only has one hand. He was born with a painful condition that caused his fingers not to fully develop on his left hand, and ultimately required an amputation of his left hand at age four.  Shaquem has persevered, and after a strong college career at the University of Central Florida, is destined to be a star in the NFL.
In Kansas City, another first has taken place, as Laurent Duvernay-Tardif graduated medical school, and is now a doctor, and professional football player.  Laurent is the starting right guard on the offensive line for the Chiefs. The Chiefs supported his pursuit and would allow Laurent to skip conditioning drills to complete his studies.  While football is his main focus at the present, he intends to return to a career in medicine upon completion of his football career.
The season is upon us.  Can the Philadelphia Eagles repeat as Super Bowl Champions, as their star quarterback, Carson Wentz, continues to try to return from injuries?  Can the New England Patriots, perennial favorites, return to the championship stage, led by the immortal Tom Brady? Can Aaron Rodgers drive the Green Bay Packers all the way after becoming the highest paid quarterback in the league?  The season is long and physical, culminating on February 3, 2019, in Atlanta at the 53rd Super Bowl. Are you ready for some football? I am.