AUX10's Top 10 Girl Scout Cookie List
3/22/19
Girl scout cookies. They are the reason I continue to eat cookies and there are so many flavors like: S'mores, Thin Mints, Samoas, Tagalongs, and so many more. With every bite can't you feel your heart melt. Can't you just look at them and start drooling like a baby bull dog with rabies. The feeling I get when I eat one of these cookies can only be described as falling in love with a beautiful sunset in a wonderful green meadow that has just the best smelling and looking roses you've ever seen. If you had a chance to feel this way would you take it? Or would you leave it there not allowing the love to grow in your life? When you purchase these cookies you will look upon the little girl's face who you have just made ever so happy by obtaining these cookies, and you may think it's because you gave them money, but it's actually because they know that they have just gifted you with such a beautiful thing that you will forever appreciate. If you wish to obtain this feeling here are the top ten cookies you should start with.
Top Ten Girl Scout Cookies Rated By FHS Students
Thin Mints have been decided to be the best cookie by popular vote and I've got to say that the people chose wisely.

Coming in second are samoas and their wonderful mix of coconut and chocolate.

Although miles behind them the cookie in third place just so happens to be s'mores.

Not too far behind s'mores comes tagalongs a wonderfully creamy and crunchy snack.

Coming in fifth and riding right behind tagalongs is the ever so classy caramel delites.

Only one vote behind caramel delites we have peanut butter patties.

Coming in seventh place with only 5 votes are do si dos.

Just around the corner is lemonades with the sour power of a lemon but the sweet and kindness of a cookie

Tied with 3 votes for each comes peanut butter sandwich and right next to it shortbread

Finally the cookie that's all the way in the back was Savannah Smile.
Leave a Comment
About the Contributor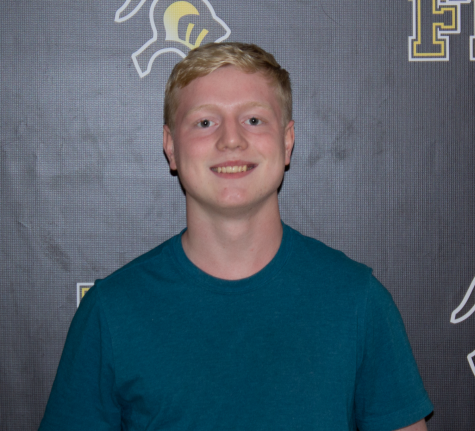 Austin Bostick








Interests: Writing, photography, wood/metal working, music, and mustard sandwiches.

Quote: "The rose is red Purple is blue I can't sleep...