Nintendo Direct Virtual Game Showcase
Earlier this month, Nintendo held their first Nintendo Direct virtual game showcase since February, unveiling many long-awaited games. Among these was Pikmin 4, a Nintendo exclusive game that has been teased since 2015. Game director and designer, Shigeru Miyamoto made an appearance in the middle of the showcase to show off the first teaser trailer of unfinalized footage from Pikmin 4.
Miyamoto claimed he did not want to spoil too much, but touched on the idea of a new, simplified control scheme. He says, "The Nintendo Switch has made controlling the game simpler, meaning you can further concentrate on the core essence of Pikmin gameplay." Fans speculate that this "simplified control scheme" may entail the addition of motion controls which have not been present in a Pikmin game since Pikmin 2's re-release on the Wii.
The first mention of Pikmin 4 was in 2015, when Miyamoto announced that the game was near completion in an exclusive interview with Eurogamer. However, he and the whole of Nintendo had not made any comment on the state of the game since, leaving many to wonder about the validity of his initial statement. The announcement of an official release date has also made fans excited about the future of the company and other titles that have been in development for years, such as Metroid Prime 4, the localization of Mother 3, and many more.
The announcement of this long-awaited game has excited Nintendo's fan base and the company's executives. The Switch is known to help the sales of more niche games, growing anticipation for potential future releases and high sales numbers to grow the popularity of the franchise.
Leave a Comment
About the Contributor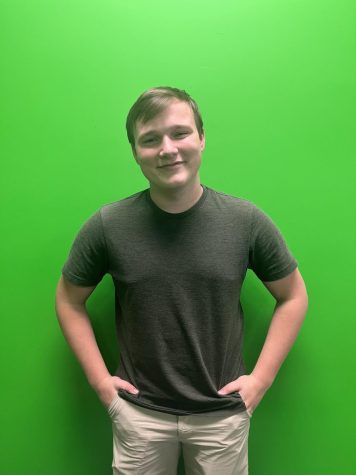 Michael Koppeis, Journalism & TV Staff
Hobbies: Filmmaking and playing Nintendo games
Spirit Animal: Golden Retriever
Theme Song: Livin' La Vida Loca by Ricky Martin
Favorite Quote: "I...