Final Smash
Since 2018, Super Smash Bros Ultimate has taken the world by storm and kept fans entertained with a long list of paid downloadable characters. Most of these characters are from third party companies, but there are a few in-house representatives as well. This made fan speculation difficult because the new fighter could be any video game character. So when game director Masahiro Sakurai announced that the next fighter would be the last, no one knew what to expect.
Sakurai wanted this final reveal to be something special for fans, so he looked to the Smash Fighter Ballot from 2013 to see who the most requested fighter was. As it turns out, he still hadn't added the most popular character, Sora from the Kingdom Hearts series. Mr. Sakurai knew he wanted to add Sora, but there was just one problem. The Kingdom Hearts intellectual property (IP) was owned by game development company Square Enix and multimedia entertainment juggernaut Disney. The main draw for companies to put their characters in Smash is for an incredible amount of promotion. Smash is one of the single biggest game series featuring characters from the biggest franchises in all of gaming like Mario, Pokemon, Minecraft, Pac-Man, etc. However, the last thing a company like Disney is concerned with is "exposure". Sakurai elaborated on this legal difficulty to an extent in his character showcase when he said "It's fair to say that his addition required more coordination than the other fighters. Even so, here he is in the game! I'm just in awe".
Making players happy has been Mr. Sakurai and the whole Smash team's top priority and with this final inclusion, it's fair to say that they have achieved that goal. Over the game's three year life span, it's thrilled both casual and competitive players alike across the world.
Leave a Comment
About the Contributor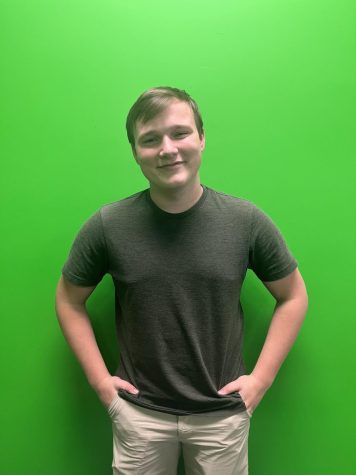 Michael Koppeis, Journalism & TV Staff
Hobbies: Filmmaking and playing Nintendo games
Spirit Animal: Golden Retriever
Theme Song: Livin' La Vida Loca by Ricky Martin
Favorite Quote: "I...