Computer Chip Supply
Have you noticed a price increase in certain technological products, or maybe even a lack of these products? This is due to a computer chip shortage. A computer chip (also known as a microchip) is a number of electronic circuits on a small piece of silicon, electronic currents then run through the circuits which power the computer. Production of things such as video game consoles, automobiles, consumer and industrial technologies, and even children's toys have been impacted by this shortage.
As for why there is a shortage of these computer chips, it's mostly because of the COVID-19 pandemic. During the early stages of the pandemic, and even now many factories all around the world have been shut down, to keep workers safe.
The most widely known products that have been impacted by this shortage are video game consoles such as the Playstation 5 and the Xbox Series X and S. Due to there being a limited amount of parts for these consoles, there is a limited amount of them available to purchase. There is a very slim chance that you can walk into a store such as GameStop, Walmart, or Target and just buy one. Instead, Sony and Microsoft give the stores a number of consoles at least once a month and make them available for purchase exclusively online, and due to such high demand, they sell out in mere minutes. There is, however, another way to buy these video game consoles. The main reason these consoles sell out so quickly is due to scalpers who can set up a program that buys one or more of these consoles as soon as they go on sale for $499.99, and then resell them on Amazon or eBay for sometimes thousands of dollars, to make a profit.
The other major industry that has been impacted by the chip shortage is the automotive industry. With cars becoming increasingly reliant on technology each year, they also use computer chips, and like the Playstation 5 and Xbox Series X, there is a limited number of cars, as well as major price increases on these cars. According to CBS News, "In July, new-car prices hit a new record for the fourth straight month, according to Kelley Blue Book. The average transaction, at $42,736, was 8% higher than one year ago, with a typical new car costing above the manufacturer's suggested retail price."
This vehicle shortage has affected local businesses such as SMTS (Southeast Missouri Transportation Service) in their ability to get new vehicles. SMTS is a public transportation company that in several counties throughout Southeast Missouri provides cheap or free transportation for elderly people. Fleet Manager Daniel Smith said, "There are vehicles that we were supposed to get a year ago that we've still not gotten, and it may be another year before we do get them. It has undoubtedly slowed everything down."
The Farmington School District has also been impacted by the computer chip shortage, In an interview with BKTV's Richard Skinner, FSD IT Director, Andy White said, "It basically delayed, many things, because everything you can imagine electronics wise, requires chips, so the shortage, obviously affects everyone worldwide, especially in the education industry with things like Chromebooks, TVs, and Promethean boards." White also said that it's not just a chip shortage, there's also a shipping shortage, which has caused things to become back ordered, meaning things can take six to nine months to be delivered.
While the availability of technological products may become less scarce as time goes on, it is agreed on by numerous sources that the computer chip shortage will continue to have an effect on things through 2023.
Leave a Comment
About the Contributor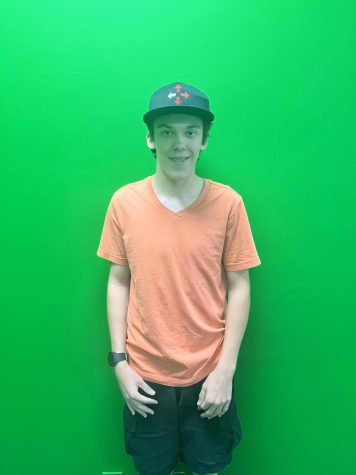 Allen Smith, Journalism Staff
Hobbies: Listening to music, playing guitar, playing video games, and writing
Spirit Animal: Jerry the Mouse
Theme Song: I'm Not by Zero 9:36
Favorite...