Winter Fashion
As it gets colder and starts to snow more, it is important to dress and keep warm. If you're worried or wondering how to stay warm and still dress nice, some places you can find inspiration for outfits are Pinterest, Tik Tok, and Instagram. Also, some people you can get inspiration from are Loren Gray, Addison Rae, Josh Richards, etc. Elizabeth Burgan states that a fashion tip of hers is "to be yourself".
Some ways that you can keep yourself warm without layering: cardigans, jackets, leggings, sweatpants, sweaters, jeans. Other ways you can keep yourself warm with layering: flannel, fleece, leggings under jeans, wool, a t-shirt under a sweater, scarfs, beanies, and hoodies just to name a few.
A few trends that we had last year and part of this year are a lot of mixed colors or patchwork on sweatpants and shirts, graphic t-shirts with a maxi skirt, flannels over hoodies, checkered pants, hime dresses, and a lot of '90s and 2000s clothing. Stores that you can buy these types of clothes are rue21, Hot Topic, Ragstock, Urban Outfitters, Very Best Vintage, Rad Vintage, etc. With these stores and some new ideas of fashion, you'll be able to look stylish and trending, while keeping yourself warm.
https://www.thehighestfashion.com/cool-outfits-for-teenage-guys/
https://www.yourmodernfamily.com/2020-back-to-school-trends/
Leave a Comment
About the Contributor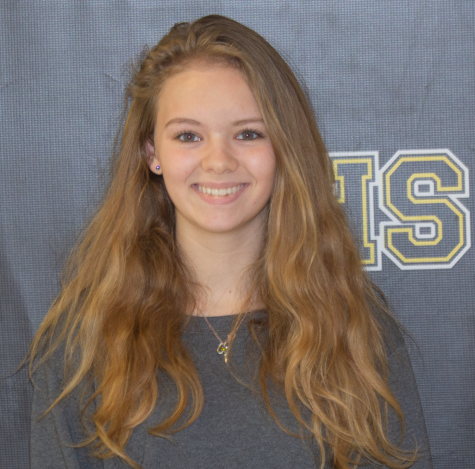 Rachel Whitener
Interests: Drawing, and Painting 

Quote: "In a way, it's nice to know that there are Greek gods out there, because you have somebody to blame when...