Vaccine
After nearly a year of the world dealing with COVID-19, a vaccine has been developed, and is being given to healthcare workers, politicians, and anyone 16 years of age or older. With that, however, there is a lot of information about the vaccine.
The vaccine that is being used and distributed in the United States, is known as the Pfizer vaccine. Most vaccines, such as a flu vaccine, actually contain the flu, or other illness that the vaccine is trying to prevent. By giving you a small amount of a weak strand of that illness, it gives your immune system the power to fight off the illness if you get it. The Pfizer vaccine works a bit differently, as it is an mRNA vaccine, the Pfizer vaccine does not contain any trace of COVID-19. According to cdc.gov, "mRNA can most easily be described as instructions for the cell on how to make a piece of the "spike protein" that is unique to SARS-CoV-2. Since only part of the protein is made, it does not do any harm to the vaccinated person, but it is antigenic."
Many people are hesitant to get the COVID-19 vaccine, due to them not knowing what is in it, however, it's ingredient list, while looking complicated, is actually fairly simple. With the lipids in the vaccine having long, and confusing names such as "(4-hydroxybutyl)azanediyl)bis(hexane-6,1-diyl)bis," it is understandable that people would be concerned, but all the lipids are there for is to provide a lubricant for the mRNA to slide into the vaccinated person's cells. The vaccine also contains salts that help balance acidity in the vaccinated person's body. These salts include potassium chloride, monobasic potassium phosphate, sodium chloride and dibasic sodium phosphate dihydrate. Lastly, the Pfizer vaccine also contains basic table sugar, so the molecules of the vaccine maintain their shape during transportation. (Souce: Hackensack Meridian Health)
As for St Francois County residents, you can pre-register to get the vaccine at St. Francois County Health Center's website. If you sign up for it, you will be contacted by a Health Center employee, to schedule an appointment once the vaccine is available.
Leave a Comment
About the Contributor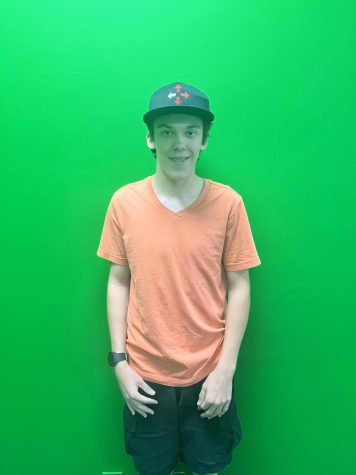 Allen Smith, Journalism Staff
Hobbies: Listening to music, playing guitar, playing video games, and writing
Spirit Animal: Jerry the Mouse
Theme Song: I'm Not by Zero 9:36
Favorite...