Among Us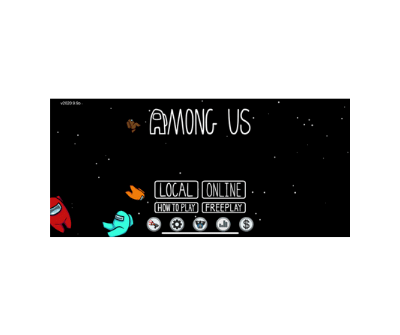 Among Us is a very popular game that is rapidly spreading throughout America. Playing the game is quite simple and pretty self-explanatory. First, you can either join a public or private game, Second, once you create a game the game will generate a code that your friends can type in. Third, you can change the color and the style of your character and select from a vast variety of costumes. Lastly, the game starts and you can either be the imposter or the crewmate. The imposter has to try and kill as many crewmates as possible without getting caught, the crewmates complete tasks that the game selects for them. Whichever one completes what they were supposed to do first wins.
As you move from class to class or even walking in the halls you can't go two feet without hearing the words "Among Us". Or even seeing people play the game towards the end of their classes. Here's what Haley Dixon had to say about Among Us, she said that the game is very entertaining. She plays on average at least once a day for a couple of hours. I also Interviewed Graycen Price, she said "I love the game and I play way too much". So the students at FHS have nothing but great things to say about among us. If you like to join trends and follow the crowd playing Among Us seems to be very popular
I wanted a teacher's input on what having Among Us in a classroom does and how it affects their teaching. Although Mr. Mcintrye has never played the game he is aware of the effects Among Us has had. He says that most of his students get distracted and they play 24/7. He compared the game to a virtual video game version of Clue, the famous board game. The comparison between the two is actually quite similar once you think about it. So, for adults who are confused about what the big deal is, just look at it that way.
Who knew that such a game could affect the way we do things and the quality of the things we do. There are a massive number of students here that play this game on a regular basis. As a student during this time period, everything revolves around video games and electronic devices. It almost seems like we have something new every week that everyone knows and talks about. Among Us is similar to Fortnite, and Tik Tok in that way and how fast word got around. It makes you wonder, what will the next popular video game be, and how long before Among Us is forgotten?
Leave a Comment
About the Contributor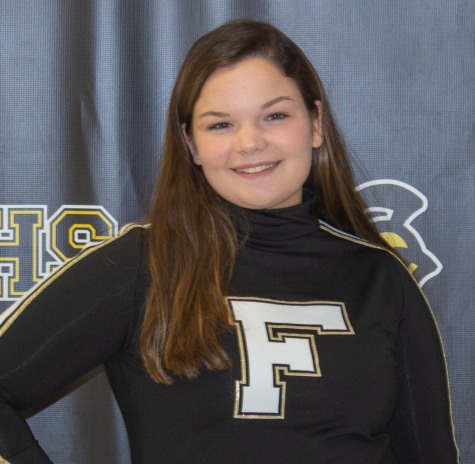 Adrienne Perry 
Interests: Cheerleading, Reading, and Watching Disney Movies. 

Quote: "Life isn't waiting for the storm to pass, it's about learning to dance in...