How To Avoid Cabin Fever in Farmington
When winter comes, it can get quite difficult to find any fun. It's cold, there's no exciting holidays, it's just a dull season with hardly anything to do. Although Farmington is a fairly large town, there's not much entertainment. Students regularly complain about how there's "nothing to do." Alyssa Sidebottom, a junior at FHS, states, "I can say that if I want to have fun, I need a little more than a skating rink and a bowling alley. Although many citizens feel this way, there are still a few fun spots and hangouts, some not many know of. With the right attitude, a great time can come out of even the simplest places. On the contrary, some spots may be more fun to one person than the other. It all depends on their interests.
For the Shop-oholics – Show of hands, who is obsessed with shopping? For better or worse, sometimes it's nice to go around town and see the latest item on the clarence rack. Most have their favorite stores, some drive around and find new shops to discover. For Elayna Copelland, a sophomore at FHS, Wal-Mart is her go-to. "I just like hanging out there. I usually go inside and walk around." Then there are those who are bored with the same four stores and are looking for something new. For those who fit that category, here are some stores that not many know of. Not many know about Aesop's Treasury Books and Games. It's off 1st St. and it's open everyday from 9am-9pm. Another underrated store is Maurices. Maurices is a women's clothing store found on 796 Market St. and is open Monday-Saturday from 10am-9pm, and on Sunday from 12pm-6pm.
For independent fun – No one can deny that sometimes we all just need some time to ourselves. Sometimes it's nice to get out and have some "me time." A great place for a quiet get away maybe the library. Although it may not be ideal for everyone, reading can provide a chance to escape the mind and relax. Another great way to get out of your head is seeing a film. Going to the AMC Classic and seeing a movie or two can make for a fantastic evening. Lastly, for those who enjoy being active, there's open gyms. The Civic Center, for example, has a variety of activities to choose from, such as swimming, walking/jogging on the track, and basketball, volleyball, and tennis on full-sized courts.
For the group gatherings – Have friends but nothing to do? Bored of the same three places you and your friends go when you want to hang out? This is the section to read. There are many places in Farmington that are fabulous for a day/night out with friends. Most everyone knows about Farmington's Ice Skating Rink, Family Fun, and Roller Zone, but there are some outings full of fun that not many think of. For example, hiking trails and Elephant Rocks are great for creating a peaceful and adventurous day. Alyssa Sidebottom states, "I enjoy hiking. I can walk around, walk my dog, and if I want to I can be a child again." Although enjoying the outdoors can be delightful, spending time in doors can be great too. For example, sporting events can be really fun. As many know, FHS now allows any student with a student I.D. in for free at any future sporting events. FHS's Athletic Department has a calendar that shows all upcoming sporting events: https://fhsknights.org/main/calendar/. Last but not least, going to restaurants are great for a good night out with friends. Farmington has some highly rated restaurants and cafes, like Colton's, El Tapatio, MAB Cupcakes and Coljac Artisan Cafe.
Farmington can seem pretty dry, but when compared to other towns, there are a lot of great places here. Sometimes it's easy to feel stuck going to the same three places, and sometimes all it takes is a little out of the box thinking to have a great time.
Leave a Comment
About the Contributor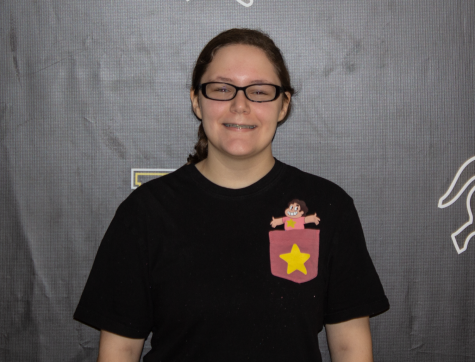 Amber Turner, Author
Interests: Musical Theatre, Painting, JROTC, Choir, Writing

Quote: "Hi, my name is Trey and I have a basketball game tomorrow" -vine

Theme Song:...