WWIII: Let The Memes Begin!
Memes and jokes are painfully abundant relating to the possibilities of a supposed World War III. Although most know by now that these accusations are a hoax, the uncomfortable thought still presents itself in the minds of youthful teens. And, for a time, the tension between America and Iran was very, very real.
Since the start of January, when high schoolers began to accept the fate that school was to resume, the United States killed a very influential and powerful Iranian leader, Qasem Soleimani.
It seems like The Chainsmokers' album "World War Joy" coincidentally came out at an ironically nearly perfect time. Except, when it came to popular banter about a dreaded "World War I-Don't-Want-To-Be-Drafted," seemingly legitimate concerns rose in the minds of teens. Many memes emphasizing the fact that jokes were funny but reality was scary became common.
Parker Shinn, a sixteen-year-old, said this about what he thought about WWIII memes when they were at their peak: "…knowing the internet is a pretty cold-hearted place, I immediately fact-checked it because I was scared to death we were going to engage in nuclear warfare with another country."
Ellie Hinson, a fifteen-year-old girl who is avidly entertained by memes and such, said: "I was kind of scared when I saw the memes at first, but then I thought they were funny. I started seeing them on Instagram and then it moved to TikTok….I don't really think they affected me that much."
Of course, in reality, World War III is not something to be concerned about at this time, although it is important to note that young people are clearly advocating against it. It has been found that Gen Z uses wry humor on social media platforms to deal with uncertainty. At this point, young people are becoming desperate and worried about the future, and maybe are even looking at war as an inevitable end, as many are already worried about climate change and the constantly-advancing world.
Young people simply argue that when something bad happens, they might as well joke about it. Dark humor helps make people laugh and deal with things they don't understand. Click here for more information!
All in all, social media and memes don't appear to be going away any time soon, but that doesn't have to stop teens from being aware of what's really happening in the world. Access to a plethora of information is right at one's fingertips. Click here for the facts about the U.S. and Iran! Plus, check out this article for a really neat perspective about memes and war.
Leave a Comment
About the Contributor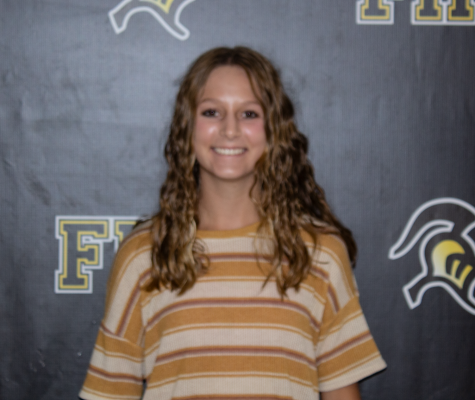 Breanna Mathes, Author
Interests: Cross Country, Track, Student Council, FBLA, Journalism

Quote: "We are what we repeatedly do.  Excellence, then, is not an act, but a...