Hallmark Christmas Movies
Hallmark Christmas Movies have been known by many to be the most cheesiest Christmas movies out there. Many people do have their opinions on whether they love Hallmark Christmas movies, or on whether they think that they are terrible. For example, Abbi Miller, a freshman at Farmington High School says "Hallmark Christmas movies are such fun! They get me into the holiday spirit even more than I am, and I make sure to watch them every year around Christmas time." However, Garrett Ward has a different opinion, "Hallmark movies are way too cheesy and I never watch them because of that reason." In my opinion and as well as a few others, Christmas consists of family, presents, every event that is Christmas associated, and Christmas movies. So overall, the cheesy Hallmark Christmas movies are a part of a lot of families Christmas traditions.
As of December 11, 2018, the top five most popular Hallmark Christmas movies have been "Northpole", "The Christmas Train", "Meet the Santas", "A Royal Christmas", and "Let it Snow". Out of all of the discussions that I've had with people here at the Farmington High School, A Christmas Prince has been the most popular and most loved one, and more people have agreed that Hallmark Christmas movies are or have to be a part of Christmas traditions, otherwise your Christmas isn't as perfect as it could be.
Leave a Comment
About the Contributor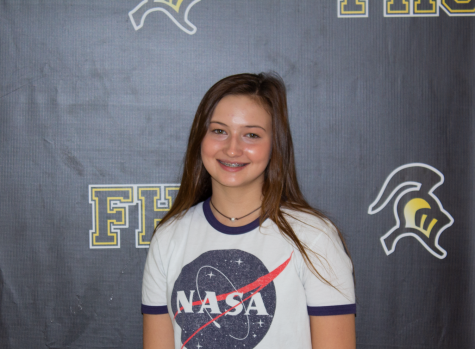 Chloe Scoggins, Author
Interests: Cooking and baking, art

Quote: "Believe that you can and you're already halfway there"

Theme Song: "Party In The U.S.A." by Miley...