The effect of social media on Thanksgiving
Hang on for a minute...we're trying to find some more stories you might like.
Technology has made a tremendous impact on all of our lives. For Thanksgiving, technology has given us many different great tasting recipes, ideas for outstanding decor, Thanksgiving day channels, fun and creative games to play, and much more. For example, TV has given us the opportunity to watch the Macy's Thanksgiving Parade. This parade is the most popular parade that takes place on Thanksgiving day. Along with the parade, there is also Thanksgiving Day football, as well as the Charlie Brown special. Cameras, cell phones, and ovens have also had a huge effect on thanksgiving by letting us get to take pictures, allowing us to look up great tasting recipes, and to cook and bake Thanksgiving dinners.
However, while technology has given us many benefits for Thanksgiving, it can also have a bad effect, as well as it can on any other day. Some Thanksgiving hosts and hostesses have explained how technology can block family members from spending time with the family, which typically is the kids and/or teens. Chrissie Brawley, a Thanksgiving dinner hostess, has stated, "Once the family sits down and begins eating, all that the kids want to do is play on their electronics. They barely talk to anyone of their family members and I have to make them put their phones or tablets away. Not only does this occur at Thanksgiving, this happens at almost every family get together." She has recommended to other hosts and hostesses that you should make sure all electronics are taken away so that it is guaranteed that everyone will spend quality time with the family.
Some students here at the Farmington High School agree with Chrissie. Emma Burgess, a student, says "Playing on your phone while at a family event takes away from spending time with your family. People need to make sure they are off of their phones while with their family because you never know when something could happen to one of them. It's better to have memories than regret."
About the Writer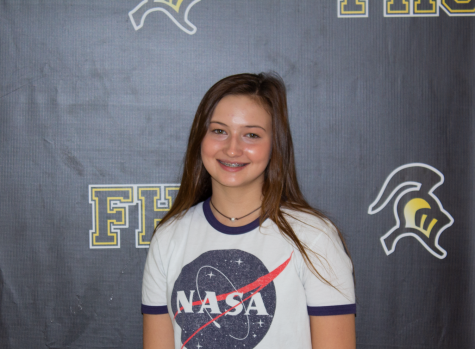 Chloe Scoggins, Author
Interests: Cooking and baking, art

Quote: "Believe that you can and you're already halfway there"

Theme Song: "Party In The U.S.A." by Miley...