Missouri Hunting Seasons
With hunting season in full swing, this article will give you dates, tips, and everything you need to know about hunting in Missouri.
The first thing you should think about before going hunting in Missouri is getting the proper licensing and registration. This will keep you out of legal trouble. There are 7 main types of hunting permits in Missouri, those of which being the standard Missouri resident permit, non-resident, youth, senior hunting permit, disability permit, military and veteran permit and migratory waterfowl permit.
Depending on your age, background of military service or disability, if you want to hunt in Missouri, you need to have a permit. The Missouri resident permit is only given to people who have lived in Missouri for at least 30 days. Only active duty military members and non-resident students who attend a school in Missouri will be considered as residents when applying for this permit. Permits for non-residents are usually much more expensive and to be qualified for a non-resident permit you cannot live in Missouri. The youth permit is only eligible to those between the ages of 6-15, however is not needed to hunt small game if you have your hunter safety course card.
There are many hunting seasons in Missouri, however, one of the most popular is deer season. The start of deer season began on September 15 with the only allowed method of archery. Firearms and alternative methods such as trapping will begin December 28 and will continue up until January 7th of next year. The taking of antlerless deer with the use of a firearm will begin December 6th and will last a total of 2 days with an end December 8th. Good luck out there.
For more information on licensing, seasons and hours, go to: https://huntfish.mdc.mo.gov/hunting-trapping/species/deer/deer-seasons-hours
Leave a Comment
About the Contributor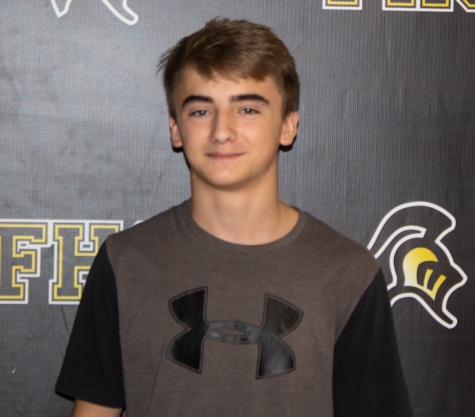 Dustin Pelot, Author
Interests: Music, Fishing, Nature

Quote: "I just swung for the fence. That's my whole philosophy in life." -Ronnie Van Zant

Song: Don't Ask...