The Influence of BAC
There are certain places within a town that impact the majority of people who inhabit it, especially the youth. Ballet Arts Center is one of those special places for our small town of Farmington, Missouri. Ballet Arts center has not only been an influence on me personally but also on countless others as well. Ballet Arts Center, or as it is more commonly known as BAC, is a dance school founded by Kimberly Anderson in 1979.
The ballet school has become known as a place of structure, discipline, and creativity. Many students start dancing at the impressionable age of 3 years old while others join in their later years. BAC has put on a number of productions such as The Nutcracker, the Merry Christmas Show, and their annual spring concert, all of which involve hundreds of members of the community. Many students at FHS are active participants in many of these productions and find Ballet Arts Center to be like their second home.
Many students at FHS have been dancing at BAC for years and have stuck with it for numerous reasons. Emma Crites says that Ballet Arts Center taught her "that you can have a family that is not just blood and (the girls there) are like your best friends, you see them every single day, but it has also taught me discipline, to be on time and most importantly how to work hard." Dance has shaped her into the person that she is today\; she has become a stronger person because of dance and considers BAC her second home and the people there her second family.
I interviewed many students that are currently at FHS and some that have already graduated to see how much this small dance studio has impacted their lives. Maria Harris, a graduate from last year, commented that the two people at BAC that have impacted her the most were Mrs. Anderson and Nancy Silvey. Maria said that both of these women have impacted her in different ways, Mrs. Anderson taught her the sport of dance and perseverance and Nancy taught her the importance of knowing the classics while also "genuinely encouraging and believing in us in everything we did, inside and out of the studio."
Kelsey Cheaney, also a graduate from last year, discovered dance through her mother, Jamie Cheaney, who had previously trained under Mrs. Anderson. After taking classes at a local dance studio in Arnold, Mrs. Cheaney suggested that Kelsey be trained at Ballet Arts Center to learn classical ballet. Kelsey instantly fell in love with the studio, as well as the people, and continued to dance up until her senior year of high school. She is now training at the Institute of American Musical Theater in New York.
This dance studio has not only impacted Kelsey and Maria, but hundreds of other students as well. BAC has also saved many young people's lives, and an example of this is a young man who chose to stay anonymous. This anonymous source stated that before being introduced to BAC he was is an extremely dark place in his life, going to parties, drinking and doing drugs. He was on the verge of running away, but a friend of his introduced him to Ballet Arts Center and he immediately fell in love with performing. "I remember when we actually performed and that feeling of being front and center (of the) stage and knowing everyone else was behind me and knowing that the audience was looking at me. My hand up in the air, the lights in my eyes… that's the kind of thing I want to experience for the rest of my life." In a sense dance saved his life\; had he not gotten into dance he may not be alive today.
Ballet Arts Center has affected countless lives within our small community and has had an immense impact on the people that make up our town. As a community, we have grown closer to one another and formed an inseparable bond that connects all of us. Had Ballet Arts Center not come to Farmington, it would not be
the same warm, welcoming place it is today.
Leave a Comment
About the Contributor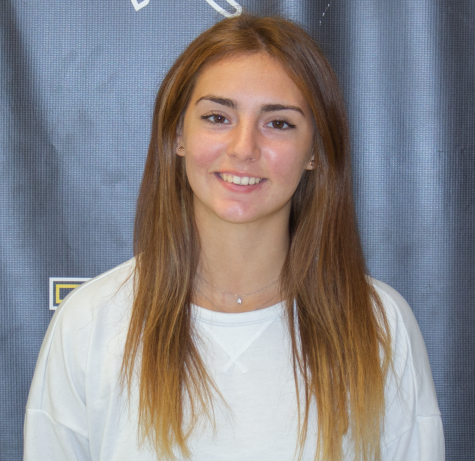 Lauren Obenauer, Author
Interests: Volleyball, Track, and Sleeping 

Quote: "My 90 day trial of 2020 is over I would like to unsubscribe now"

Theme Song: Better Together...