Upcoming Cardinals Contracts
The St. Louis Cardinals are coming off of a great season, in which they fell just short of the World Series. For a franchise as historic as they are, missing the playoffs for 3 years as they did nearly caused a panic for St. Louis diehards everywhere. So, after getting knocked out in the National League Championship Series by the Washington Nationals, it is time they re-tool for the 2020 season. There are a few key players that are headed for Free Agency in the Winter, and the Cardinals are eager to get them back. Marcell Ozuna is perhaps the biggest name that is headed for Free Agency. The Cardinals extended a 17.8 Million Dollar Qualifying Offer towards Ozuna, which he declined. However, he has made it clear he wishes to stay in St. Louis, so the Cardinals are hoping to sign him to a multi-year deal somewhere in the 100 million dollar range.
Another key player would be Adam Wainwright. He is the third longest-tenured Cardinal, as he has been with the team for all 15 years of his career. So, you know the Cardinals faithful fans were happy to hear that he was recently signed to a 1 year, 5 million dollar contract with another 5 million dollars tied up in incentives. Wainwright, 38, is coming off a major bounce-back year as he finished the year with a 4.19 ERA, a 14-10 record on the year, and 153 strikeouts. After a disappointing 2018 season, it was a delight to Cardinal fans everywhere to see him bounce back the way he did.
Michael Wacha will hit the market as well. He has been with the team his entire career, which began in 2013. Since then he has posted a 3.19 ERA, a 59-39 record in 165 games started, and 759 strikeouts. The Cardinals, according to ESPN, have not been in talks with the young pitcher yet, but it is a possibility that he gets to re-join the team on a multi-year, low salary deal, with most of his earnings being tied to incentives.
The last, and perhaps most intriguing piece of news would be Yadier Molina. Molina, 37, has consistently been one of the greatest catchers of his generation. He has won 9 gold gloves at his position, 6 fielding bible awards, and out of the 4 Platinum Gloves presented, Yadi has won 3 of them. Molina has been quoted saying he would like to retire a Cardinal after his contract expires after the 2020 season, but a recent report by ESPN has stated that he hopes to sign a two-year extension deal and play until his age 40 season. An avid baseball fan, Chris Warren, was quoted saying, "That guy isn't half bad."
The National League Manager of the Year for 2019, Mike Schildt, was just awarded a 3-year contract extension. It has been a rough offseason for him as the award comes off the Loss of Schildt's mother. He was quoted by ESPN.com saying, "My mom was remarkable," Shildt said. "…I'm appreciative of the time and love she and my dad invested in me." It is certain that with the young core that Schildt has to manage, he will find success in his time with St. Louis, that being made evident with his receival of this prestigious award.
Leave a Comment
About the Contributor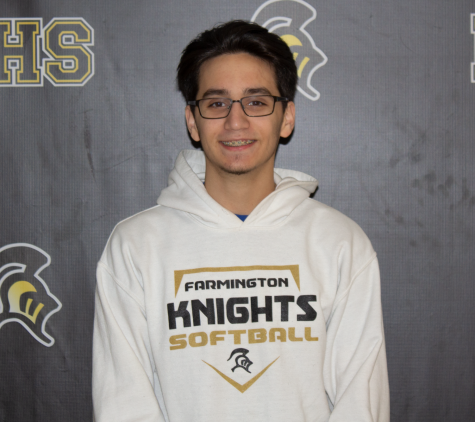 Brycen Warren, Sports Writer
Interests: Baseball, The Office, Chicken Strips.

Favorite Quote: "You miss 100% of the shots you don't take -Wayne Gretzky" -Michael Scott

Theme...