Addams Family Review
In a year full of remakes and sequels, this one should not come as a surprise. The Addams Family is an animated remake of numerous movies and TV shows of the same name, with the first TV show being in 1964 and the first movie in 1991. The film did relatively well at the box office making $85.1 million. Being that the movie is of the comedy-horror genre it is appropriate that it came out in the month of October. The only spoilers in this review are things that were shown in the trailer.
The movie is about Gomez (Oscar Issac) and Morticia Addams (Charlize Theron) being forced to run away to New Jersey. Their son Pugsley (Finn Wolfhard) is training for his Mazurka, and their daughter Wednesday (Chloë Grace Mortez) is wanting to experience things outside of their own world. The antagonist of the film is a reality TV show host named Margaux Needler (Alison Janney) who is building a perfect neighborhood for her show.
Overall, I really enjoyed the film. The animation was done well, as well as the voice acting. The characters all have good development, and all face their own struggles throughout the movie. As someone who has only seen part of the 1991 film, I can't really say if it did the originals or the TV shows any justice, however, I feel that if you like animated films or films of the comedy-horror genre, you will enjoy it. If you haven't seen any of the movies or TV shows and are worried you may not understand or enjoy the film I can say that this is not the case.
Here is a brief history of the franchise, according to The Smithsonian and Wikipedia. From 1964 to 1966 a show called The Addams Family aired. The show had 2 seasons and 64 episodes. In 1973 an animated show of the same name ran for one season and had 16 episodes. From 1992 to 1993 another animated show called The Addams Family ran for 2 seasons and had 21 episodes. In 1998 a new show called The New Addams Family aired till 1999 and had 1 season and 65 episodes. In 1991 a movie called The Addams Family came out. It spawned a sequel called Addams Family Values that came out in 1993. In 1998 a film called Addams Family Reunion was intended to reboot the franchise and served as a pilot to The New Addams Family. Now in 2019, we have the animated film The Addams Family and its sequel, The Addams Family 2 is planned to release in 2021. The franchise also has many comic strips, video games, a short film called The Addams Family Fun-House, and a musical.
Leave a Comment
About the Contributor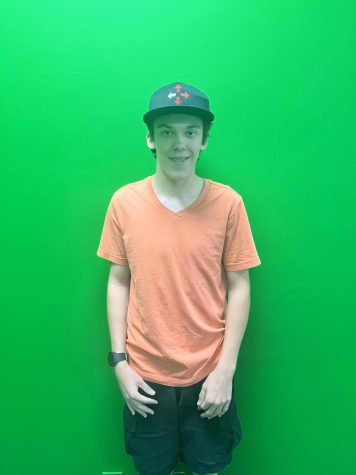 Allen Smith, Journalism Staff
Hobbies: Listening to music, playing guitar, playing video games, and writing
Spirit Animal: Jerry the Mouse
Theme Song: I'm Not by Zero 9:36
Favorite...