Key Club Week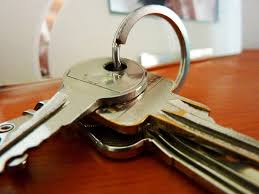 Key Club Week
11/29/18
The second week of November, marked the annual Key Club Week. Key Club is the largest and oldest service organization for high schools. Despite the club's old age, nearing a century old since its foundation in 1925, the club is continuously growing with global reach. There are now thousands of Key Clubs in more than 38 countries! The club's intentions are genuinely to make this world a better place, to participate and influence service, and bring people together. In honor of the club's service, there is a week specifically dedicated for members to spread love. Farmington High School's very own Key Club participated in this week of service in hopes of making this school a better place.
Monday was "Show your K" day, a day to show the world what Key Club is about. On this day members wore Key Club gear and publicized their club on as many outlets as possible, including social media, school announcements, and school newspapers, as I am doing now! FHS' Key Club devoted this day to acknowledge the students of Farmington High School. On Sunday night members worked tirelessly until 10 p.m. creating individual post-it notes for every locker in the entire school! The post-its were all unique from one another and said words of affirmation or inspiration. Many students were surprised by receiving these compliments. It was nice to hear the halls buzzing in excitement, hearing phrases like, "I haven't seen two that are the same," "who made these," and "this made my day." Key Club's intentions were to create excitement within the student body and spread the light of positivity to all the dull areas of the school. With many hours of work, and about 1300 post-its later, each student felt the magic of the tiny colorful squares!
Tuesday was "Kudos to the Key Players" day, a day to give thanks to all of Key Club's supporters. This day, FHS Key Club focused on the Lunch Ladies of our school. Often these selfless, hard workers go unnoticed, so Key Club wanted to show them how grateful students truly are for them-  even if kids may not show their appreciation at all times. Each lunch lady received a bag full of sweet cookies. Wednesday was "Dare to Care" day, a day to focus on Key Club's three preferred charities, UNICEF, March of Dimes, and Children's Miracle Network. Wednesday was dedicated to the janitors, in which janitor received a bag of goodies. Thursday was "Random Acts of Kindness" day, a day to focus on the little things that make a big difference. Key Club gave candy to each teacher this day, as a small act to brighten their day. Friday was "Connect the K's" day, a day to celebrate a club's Kiwanis Member. On the final day of the week FHS Key Club wanted to give credit to those who keep the whole school running properly. A full sized candy bar was given to each administrator, office worker, librarian, and counselor, as a small act of kindness for the huge impacts they have on the Farmington student body!
The week finished, but kindness still lingers in the air. Key Club is continuously devoted to service and helping this community thrive, and the club encourages you to do so as well! Anything, even the smallest of kind gestures, make the world of a difference in the environment we create. Be the light needed in the dull corners of this world!