Mario's Food and Restaurant Review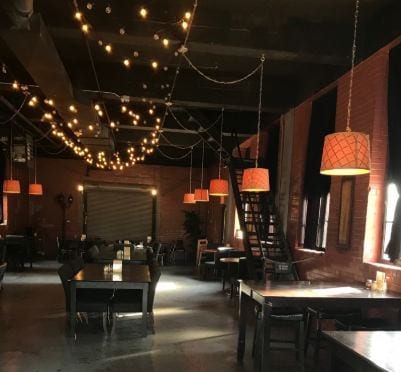 09/12/18
Written By: Sophia Bond
Mario's is a local, Italian restaurant that is located on 204 S A St, Farmington. Wednesday evening, around 4:00pm, my mom, my friend and I all went to Mario's. When we walked in we noticed there was nobody there except for one person sitting at the bar. We chose our own seating and were immediately served. I would say throughout the whole experience our service from our waiter/waitress was around a 6 or a 7 (On a 1-10 scale). They served us quickly and efficiently.
The restaurant has a nice atmosphere with low lighting and brick walls. The high ceilings and the low lighting gives the place a cozy ambience.
Our appetizers came at a good, quick pace. Our calamari, which costs $6.95, was good, not too tough. It had a clean appearance and did not look sloppy. The calamari was easily cut by a fork. Our other appetizer, toasted ravioli, was also very good. It had a good appearance and was not soggy at all. The toasted ravioli costed $6.95. Both appetizers came out hot and at a nice pace between when we ordered them and when we got our entrees.
Both my mom, my friend and I really liked our dinner. I ordered the Seafood Ravioli, which costs $12.95, and in my opinion it had a lot of flavor and was an enjoyable dish. All of our 3 dishes came out at around 15 minutes after we ordered, so the food did not take long to get to us.
Overall, I would say my experience at Mario's would be an 8 or a 9. All three of us really enjoyed eating there.