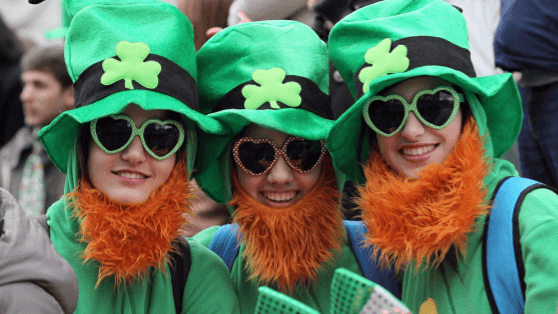 St. Patrick's Day
April 16, 2019
3/17/19
The 17th day of March or as we call it St. Patrick's Day, is a holiday, widely celebrated all across the world. We all know about the green colors and happy red-haired men, but where did the celebration really come from?
St. Patrick's Day originated as a religious feast in celebration of a saint called Patrick, an Irish patron. Now it has developed into a celebration of Irish culture and heritage in general. It is celebrated with festivals, parades and people dancing in the streets. The color green is associated with the holiday along with the picture of a shamrock which is the national Irish plant. The color is worn as clothes, banners, and accessories and is seen all over the place during this time of the year.
St Patrick was born around the 4th century, and was taken as a slave, but escaped and converted many Britains into Christians. The day of his death on March 17th, is what we celebrate him as a saint. There are many tales and stories made about him; that he drove snakes out of Ireland and used the Shamrock to explain Trinity.
It was the immigrants that came to the United States that brought and transformed it into a big holiday. Cities with high numbers of irish immigrants have especially grand celebrations. In Chicago, they have as an example colored the river green since 1962, and Irish food is eaten all over the states on this day. So this Sunday eat some stew, put on a green hat, and celebrate the holiday of the beautiful country of Ireland.
Citations
Britannica, The Editors of Encyclopaedia. "Saint Patrick's Day." Encyclopædia Britannica, Encyclopædia Britannica, Inc., 26 Apr. 2018, www.britannica.com/topic/Saint-Patricks-Day.
"St. Patrick's Day." History.com, A&E Television Networks, 21 Aug. 2018, www.history.com/topics/st-patricks-day.