The History of Valentine's Day and Ways to Celebrate It
February 13, 2019
2/13/19
Written by Lilly Combs
Valentine's Day was not always the glorified, romantic holiday that it is today. In fact, the origin of this holiday was pretty gory, and not what most people would expect. In ancient Rome, February 13-15 the feast of Lupercalia was celebrated, and one of the ways to celebrate was by whipping women with animal hides. Not quite the traditional Valentine's day you think of, right?
Years later, there were several saints named Valentine, and there are many different stories about these men. One legend says that the emperor of Rome outlawed marriage for men because unmarried men were better for battle. St. Valentine thought this was wrong and married the soldiers in secret, which he was eventually martyred for. Another legend says Valentine was imprisoned for helping Christian prisoners escape their death sentences. While in prison, he wrote letters to a girl who visited him in jail signing them "From your Valentine." Sounds a little more like what we are used to.
Then a more modern version of Valentine's Day probably started in the Middle Ages when noblemen began writing poems and notes to their 'valentines.' In the seventeenth century, it became more widespread for people to give people they cared for small tokens of their appreciation on Valentine's day, writing cards and giving them gifts. Of course, industrialism took over and many companies began marketing for Valentine's Day. The rest is history.
Ways you can spend Valentine's Day today:
Write Valentines for all your friends

Bake cookies with your friends and have a sleepover

Eat or make chocolate covered strawberries

Have a movie marathon

Go out on a date with that special someone

Throw a party

Tell your family how much they mean to you

Make some memes, become a meme god

Use a face mask and paint your nails

Give flowers to strangers and spread the love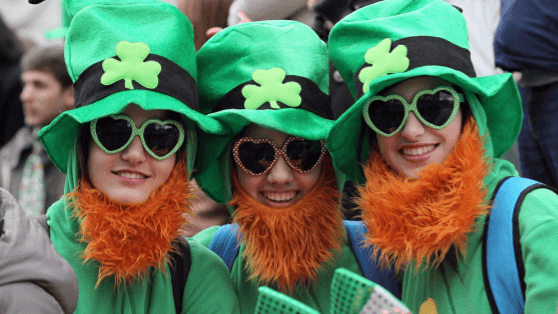 St. Patrick's Day
3/17/19
The 17th day of March or as we call it St. Patrick's Day, is a holiday, widely celebrated all across the world. We all know about the green colors and happy red-haired men, but where did the celebration really come from?
St. Patrick's Day originated as a religious feast in celebration of a saint called Patrick, an Irish patron. Now it has developed into a celebration of Irish culture and heritage in general. It is celebrated with festivals, parades and people dancing in the streets. The color green is associated with the holiday along with the picture of a shamrock which is the national Irish plant. The color is worn as clothes, banners, and accessories and is seen all over the place during this time of the year.
St Patrick was born around the 4th century, and was taken as a slave, but escaped and converted many Britains into Christians. The day of his death on March 17th, is what we celebrate him as a saint. There are many tales and stories made about him; that he drove snakes out of Ireland and used the Shamrock to explain Trinity.
It was the immigrants that came to the United States that brought and transformed it into a big holiday. Cities with high numbers of irish immigrants have especially grand celebrations. In Chicago, they have as an example colored the river green since 1962, and Irish food is eaten all over the states on this day. So this Sunday eat some stew, put on a green hat, and celebrate the holiday of the beautiful country of Ireland.
Citations
Britannica, The Editors of Encyclopaedia. "Saint Patrick's Day." Encyclopædia Britannica, Encyclopædia Britannica, Inc., 26 Apr. 2018, www.britannica.com/topic/Saint-Patricks-Day.
"St. Patrick's Day." History.com, A&E Television Networks, 21 Aug. 2018, www.history.com/topics/st-patricks-day.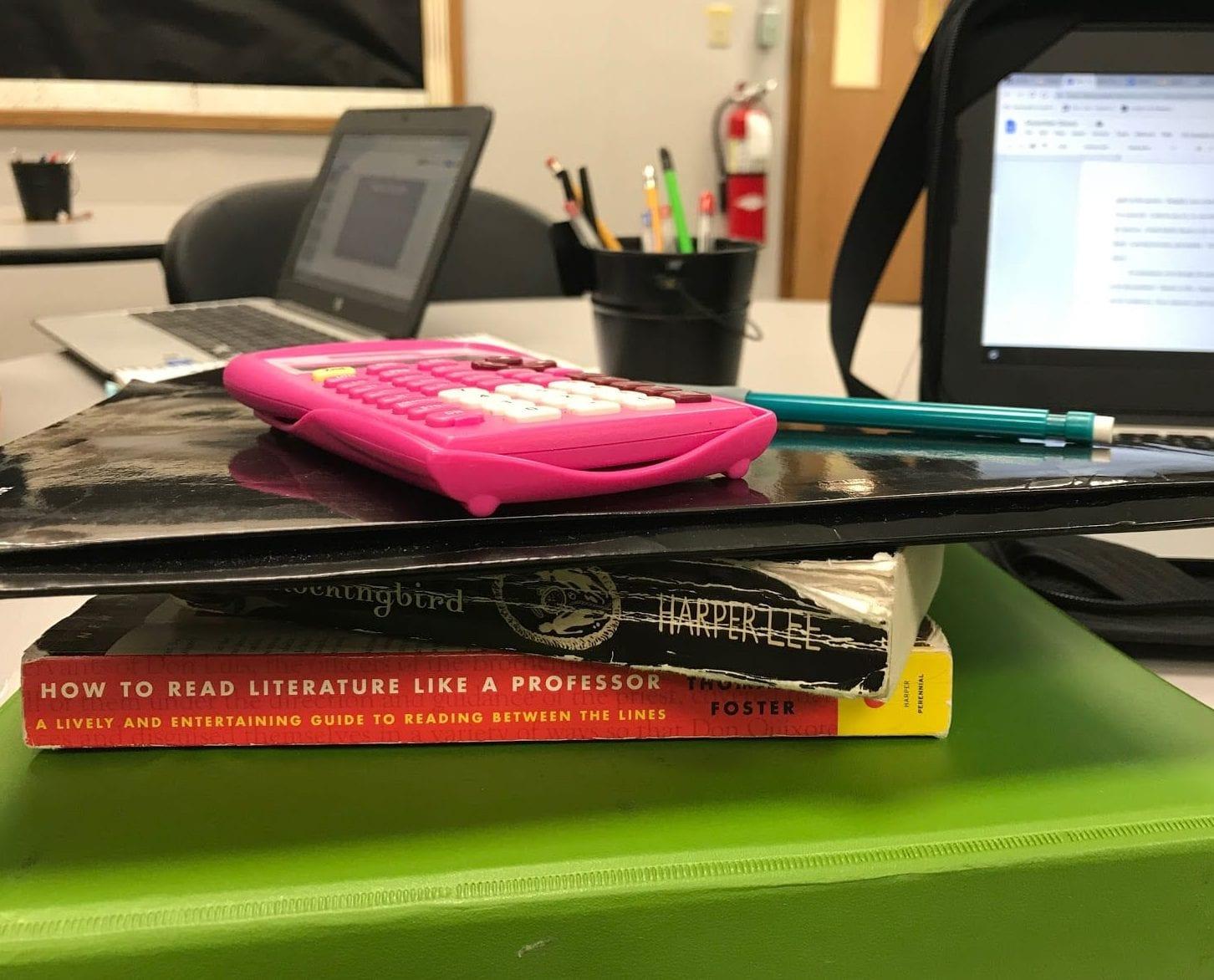 Have a Holly Jolly Christmas?
Have a Holly Jolly Christmas?
12/02/18
Now that December has come upon us, stress and anxiety has creeped into the lives of citizens of Farmington and high school students alike, despite the cheerful tunes of Christmas songs, snow, and jolly decorations.  When it comes to vital shopping, family matters, finals, and other tests, worry seems nearly unavoidable. Furthermore, the bitter winter wind almost feels as if it's urging everyone on to feel frustrated and grumpy. Therefore, the question remains: What should people do to deal with this difficult, worrisome time so that they can enjoy the holidays?
As known by all high schoolers, finals are, to some extent, almost like the "grand finale" before breaks.  They are a test of the things previously learned. Despite the truth that finals are only ten percent worth of a student's grade, worry and jitters undoubtedly still ensue.  
While some stress is okay, a lot is not good.  According to the website, WebMD, symptoms of stress that can be watched out for are: agitation, feeling overwhelmed, avoiding others, having a hard time relaxing, headaches, low energy, nervousness, inability to focus, not being able to sleep, negativity, procrastination, and changes in appetite, just to name a few.  Long-term consequences include: mental health problems, skin and hair issues, and eating disorders, for example. Many of these instances sound a lot like modern high schoolers!
When inquired about her background in mental healthcare, Mrs. Angela Hahn responded with the fact that she possesses a MSW and LCSW.  This enables her to do therapy and clinical diagnosis. She works at BJC Behavioral Health.
When asked why the holidays are stressful in general to people, according to her observations, she answered with the facts that there are lots of family dynamics.  She said that people have expectations about the holidays being special. There is more activity, lots of good stuff!
She was then questioned: "What do you recommend high school students do to cope with stress effectively?"  Mrs. Hahn then said something truly interesting. She said that "you can't wait to work on stress when you are already overly stressed.  Don't wait." She added that a person can work on stress by: staying healthy, meditating, seeking calm, and doing things they enjoy, to name a few.  "If you go into the holidays with a plan, it's so much easier," said Mrs. Hahn. "It's common since."
Next, this stress-expert was inquired: "How greatly do you think stress would be reduced and lives would be changed if holiday shoppers and high schoolers took part in your methods of reducing stress?"  Mrs. Hahn answered, "You'd be present." She talked about how a person would be being "here now." She continued, "You're not enjoying the things of the holidays. It will rob you of your enjoyment. Stress is a thief."  
"What should someone do if they feel their stress/anxiety is uncontrollable or altogether unavoidable?" Mrs. Hahn was then questioned.  In response she said: "People need to be realistic about what their expectations are. Ask: 'What's really stressing you out?' You need to sit down and inspect what is behind your feelings."
Finally, to wrap it all up, Mrs. Hahn was interviewed: "Are there any other tips or issues you want to address that you think are important to someone who is stressed?"  She answered with great information: "This is a season of giving. Don't think so much about yourself. That's the spirit of the season. Simplify your schedule. If there is something you don't have to do, don't add it to your list.  Learn to say no, so you don't load up your schedule with things you don't want to do anyway. Avoid family drama at all costs. Do the basics: exercise, eat healthy, get enough sleep! Last but not least, just breathe. All you need is five good deep breaths to calm yourself down."
In conclusion, even though December can cause anxiety and fretting, there are many ways to fix that problem!  Thanks to Mrs. Angela Hahn, it can now be known that stress can be mended, can be worked on. Now someone could honestly say: "Have a holly, jolly Christmas!"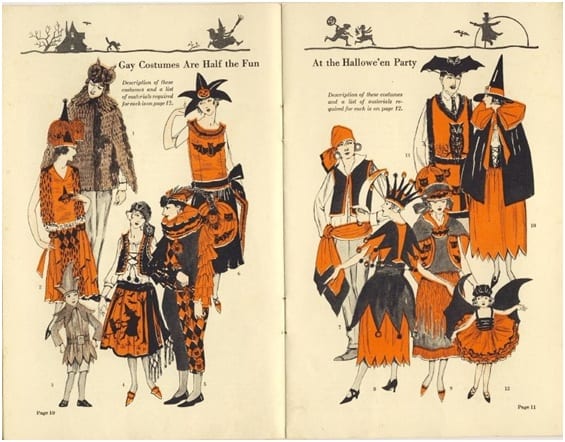 Halloween Trends Throughout the Years
By: Ryan Fuemmeler
Halloween Costume Trends from Late 19th Century Until 1990s:
In the late 19th century, dressing in costumes for Halloween was becoming more widespread, and individuals turned to more classical Halloween symbols like ghosts and witches. Mass produced, store bought costumes had not begun yet so most outfits were homemade. People also had a fascination with "exotic" and "oriental" fashion and decor at this time, so it was not uncommon to see people donning apparel resembling royalty from Asia and Africa.
By the beginning of the 20th century, Halloween was increasing common– now celebrated as a community. By the 20s, most people were wearing disposable paper costumes manufactured by the Dennison Paper Company who ultimately established orange, purple, black, and yellow as the iconic colors of Halloween.
In the 1930s and 40s, pre-packaged costumes including plastic masks of famous characters from pop culture began selling, although they were quite expensive for the Great Depression. Moreover, with the popularization of TV in the 1950's, character costumes became the go-to. This trend continued all the way into the 70s, bringing along costumes like Snow White, Peter Pan, Barbie, and an assortment of Star Wars characters.
In the first half of the 1980s, E.T. was an insanely popular costume due to the iconic and Oscar award winning movie. Although, Halloween costumes took a turn after the 1978 release of "Halloween." Suddenly, costumes became violent, bloody, and gory, which had not ever been seen beforehand.  
Finally in the 1990s, another shift was caused in popular Halloween costumes. Straying away from the ever-popular character costume, individuals began to opt for non-living items. Dressing as food or items labeled with a favorite brand became quite prevalent. These included garments such as fast food from McDonald's or even Halloween candy itself.
Halloween Candy Trends From 1920s Until 1990s:
One of the most iconic activities of Halloween is, of course, trick-or-treating. Homeowners were handing out snacks to kids in costumes for a few years prior before it was known as "trick-or-treating," though. The term was first used in a Canadian newspaper in 1927. They wrote, "The youthful tormentors were at back door and front demanding edible plunder by the word "trick or treat" to which the inmates gladly responded and sent the robbers away rejoicing." From then on, trick-or-treating slowly rose in popularity, as well as the treats given out on Halloween. These are the most popular Halloween candies from each decade!
1920s: Baby Ruth, Reese's Peanut Butter Cups, Oh Henry! Bars, and Bit-O-Honey.


1930s: 3 Musketeers, Snickers, Candy Buttons, and Boston Baked Beans
1940s: M&M's, Bazooka Bubble Gum, Jolly Ranchers, Almond Joy


1950s: Atomic Fireballs, Necco Wafers, Satellite Wafers, and black licorice flavored candy
1960s: SweeTARTS, Mike & Ike, Pixy Stix, Starburst, and banana flavored candy
1970s: Laffy Taffy, Pop Rocks, fizzy ZotZ, Blow Pops, Fun Dip
1980s: Skittles, Runts, Nerds, gummy bears, Ring Pops, and Sour Patch Kids
1990s: Airheads, Baby Bottle Pops, Push Pops, Bubble Gum Jugs, and Warheads
Valentine Survival Tips For Singles
Valentine's Day is almost here and while a lot of people have boyfriends and girlfriends to celebrate this day of love, there are many people who don't have a significant other. This doesn't seem to bother people as much as it does on this particular day. And if you are tired of feeling sorry for yourself, you are in the right place: here are 5 tips for this Valentine's Day to enjoy being single.
Tip #1- Buy Gifts for Yourself
The best part of Valentine's Day is all the heart-shaped chocolates, teddy bears and gifts, and when you're single you can keep all these wonderful things all to yourself.
Tip #2- Valentine's Day Treat Yourself Day
Don't have someone to spend the day with? spend it by yourself. Buy gifts for yourself, take a spa day, or just take a nap.
Tip #3- What's Valentine's Day?
What is Valentines Day? If you hate this particular day and don't want to treat it like a special day, then don't. Mark it off your calendar and treat it like every other day. Wake up, eat, get some work done, eat, watch Netflix, eat, sleep.
Tip #4- Galentine's Day
Yes!, this is an actual thing, well…. Kind of. Galentine's Day is a fictional holiday created in the show "Park and Recreations" and is celebrated annually on February 13th. But, just because it's a fictional holiday doesn't mean you can't celebrate it. Gather up all your single girl friends and have a blast.
Tip #5- Sleep and Eat
I asked a couple of students at Farmington High School about how they like to spend Valentine's Day. A lot of them said they like to enjoy it by themselves and relax. One student said that she basically sleeps all day- "On Valentine's Day last year, I woke up around 12 pm and then I watched Netflix the rest of the day and took a nap and then stayed up all night and watched Netflix again." Others preferred eating and spending time with their family. Freshman Chloe Scoggins said she likes to buy chocolate for herself and go out to eat with her family.