Farmington Middle School Expects a Brand New Chicken Coop in Early April
Chickens are coming soon to Farmington Middle School!
In late February, Farmington Middle School staff contacted a local business who specializes in custom chicken coops, Classic Creators. Their goal was to order a chicken coop for their STEM course. This project will allow students to learn something new about the environment and be a part of a neat experience.
Michael Washington, the owner of Classic Creators, believes that this structure will provide students with many benefits and an opportunity to be involved in something productive and educational.
"Chicken coops are a great way to learn about our ecosystem and how animals, specifically chickens, work. Students will be able to help paint parts of the structure and install doors and windows attached to the coop. This project will get students moving and learning while having fun. You don't always get to build an animal structure in school, so this will be exciting for students," he says.
The structure will be Farmington-Knights themed: black and gold. These are the signature colors of the Farmington School District. The chicken coop will be an excellent showcase to school spirit, tradition, and progress. Farmington Middle originally purchased a 5×5 structure with a 10-foot run. Classic Creators will be providing the funds needed to upgrade the structure to 6×6 coop with a 15-foot run allowing much more space for the youth that will interact with the structure.
Brad Barron, the STEM instructor at Farmington Middle school also believes in the benefits this project has to offer.
"Our students will feel a sense of pride and ownership knowing that they have had a hand in this project. Students will gain real world experience either in the construction, the design or the care of the chickens. Students who are in direct care will understand the responsibility and work that it takes to raise and maintain healthy chickens."
Classic Creators has been building these structures since the pandemic hit. Their goal during the crisis was to provide productivity to families stuck at home. The structures gave families something to be proud of and look forward to, even when most of the world was on lockdown.
"Helping people was the mission. It still remains that way. We provide chicken coops to all sorts of people who need a little extra hope, everyday. We build coops for people with special needs, retired veterans, and even growing businesses" says Sara Ulen, co-founder of Classic Creators.
Most of their work can be found online under the Classic Creators name. Their work ranges all the way from chicken coops, to greenhouses of any size. The Classic Creators team meet any need that the customer may have, which is why many people look to this company for their building desires.
Many students are excited and looking forward to the project. One student is Miley Washington.
"I think this coop project will be cool. We get to go outside and watch the whole process unfold, and also get to be a part of the building process a little bit. I can't wait until it's finished so we can all look at it and think, "Wow, this is so mesmerizing!"
The chicken coop is expected to be fully constructed by the week of April 11th, through the 14th.
View Comments (1)
About the Contributor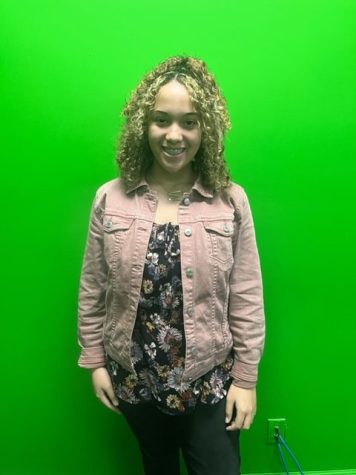 Mady Washington, Journalism Staff
Hobbies: Swimming, reading, writing, and Sudoku
Spirit Animal: Owl
Theme Song: I Wanna Be Yours by Arctic Monkeys
Favorite Quote: "When they go low,...