Knights of FHS: Mrs. Harris
Hidden in the back of the school, between the lower pod and the band rooms, Mrs. Harris's room is out of the way and out of the mind for nearly all students at FHS. Even for those who take her foods class or participate in FCCLA, a club that she sponsors, this kind woman's story is nearly unknown. You would never tell from the ever-present smile that has hidden a swing of emotions over the previous few years. Harris has undergone tremendous trauma, overwhelming happiness and relief, and none of it has been reflected in her teaching.
"My oldest grandchild was born early. He was born at 26 weeks, and he was in the ICU in Alabama. And he only lived three weeks because he was just too small and couldn't make it now that was my first grandchild. And that is a very emotional ride." During this time of grief, Harris still had to show up to school every day and keep her emotions hidden from hundreds of students. She did her best to bring positivity every day, and always maintained a smile.
"And then in December my son had a girl so then you are extremely happy. So in one year between July and December you have those two emotions. one is up, and one is down and you have to balance how you feel with those." But with Harris' unwavering positive attitude, it was impossible for students to imagine the internal struggles she had overcome.
"Since then, I've had two boys. One would be the brother of the one that passed away, and then my other latest grandchild was born 2-22-22 on a Tuesday, and he's getting ready to be one." Harris could not be more thankful for her three healthy grandchildren, and looks forward to watching them grow up.
Leave a Comment
About the Contributor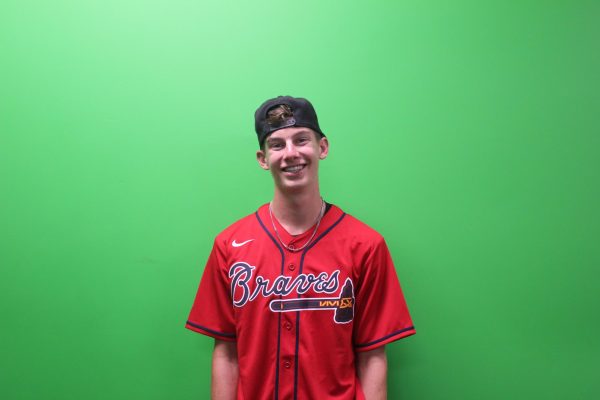 Jace Denison, TV Staff
What's up FHS! I'm Jace Denison, a senior and co-director of BKTV. I have been reporting for BKTV for 4 years. I also serve as an anchor and news reporter...